Sooner or later, you're going to have to go shopping for a good memory card. This will happen whether you're a landscape photographer or a professional sports photographer. When that time comes, one of the toughest choices you'll likely have to make will be between the SanDisk Extreme vs Ultra.
Both the SanDisk Extreme and the SanDisk Ultra are two of the most popular choices on the market right now. What's more, these types of memory cards have several things going for them. This is all the more reason a beginner photographer has to choose carefully here.
With this in mind, we'll be taking a very close look at the SanDisk Extreme and SanDisk Ultra memory cards in this blog post.
We'll tackle the core performance specs of these two popular memory cards and their strengths and weaknesses. Get ready to find out all you need to know to choose the right ‌storage options with ease!
What Is the Major Difference Between the SanDisk Ultra Vs Extreme?
The huge differences between these two storage options ultimately boil down to how they each handle video recording.
The technology of the SanDisk Ultra is designed to be capable of properly recording 1080p HD video recording resolutions. This means that this card type isn't suitable for 4K video recording.
This is in sharp contrast to the SanDisk Extreme. The SanDisk Extreme is equipped with UHD or 4K video recording capabilities at an effective speed.
So, for high-resolution photos and videos, the SanDisk Extreme is the better option for these two juggernauts. There are other aspects of the real-world performance of these two devices that merit looking into, however.
Let's get into that now!

Where Can I Buy These Products?
Both the SanDisk Extreme and the Sandisk Ultra are great products, that do exactly what you would expect of them. After reading our product comparison, you'll have a better understanding of what memory card words best for you.
Widely available on Amazon, the SanDisk Extreme and SanDisk Ultra are both excellent options! See below for our detailed breakdown.
SanDisk Extreme Vs Ultra – A Battle of Two Giants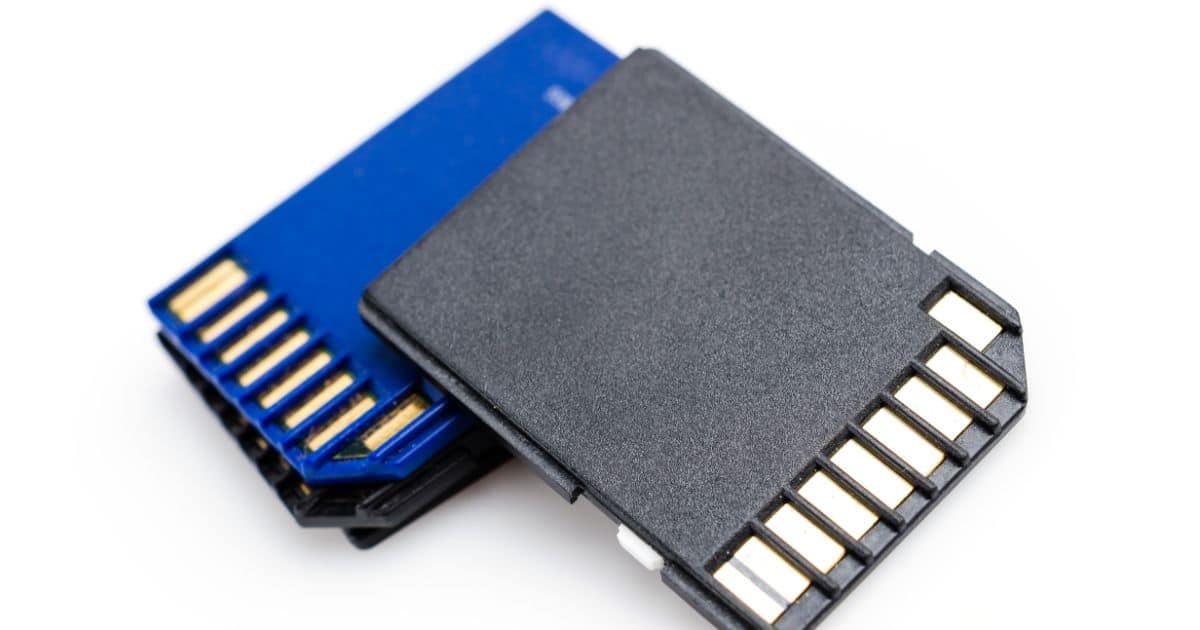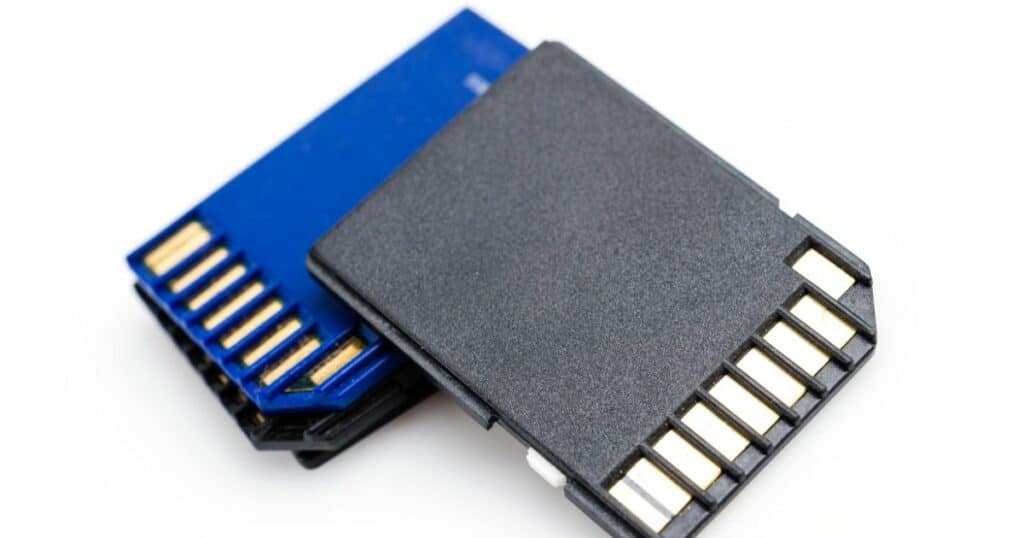 SanDisk is one of the most popular memory card brands in the industry at the moment. As such, it's important to note that you get 100% assurance of quality, no matter which storage options you settle for.
It's true that the SanDisk Ultra and the SanDisk Extreme's respective offerings make either a practical option for you. Still, there is one major difference between these two products you should keep in mind moving forward.
Everything About the SanDisk Ultra Micro SD
These flash memory cards were designed for game simulation operators and beginner photographers. This is because these two groups are more likely to put the SanDisk SD card in a mobile gaming device or point-and-shoot camera.
When introduced to more sophisticated gadgets, the superb performance of these memory cards dips. This fact becomes immediately apparent with more modern devices.
The SanDisk Ultra micro SD card is a more affordable choice. It even offers increased compatibility with a wider range of devices. This is thanks to the scope of the specific market share that it was designed to capture.
Ultra MicroSD cards also come in a broad range of card storage format options as well. All of which boast HD video recording capability and actual data transfer speeds of 120 MB/s.
Pros of SanDisk Ultra MicroSD Cards, in a Nutshell
They are UHS-I cards with a maximum storage capacity of 1 TB.
It's compatible with a wider range of devices.
The – SanDisk Ultra model card type is highly durable.
It can easily handle most photo files.
It has a decent 120 MB/s capacity for file transfers.
It comes with a lifetime warranty.
Cons of SanDisk Ultra MicroSD Cards
It doesn't have a video class rating, so its default video class speed is tough to tell.
It can't handle 4K video files.
Everything About the SanDisk Extreme Memory Card
The SanDisk Extreme SD card is a more advanced version of the Ultra SD card. It features a far superior internal data architecture. The former has faster write speeds (and a higher minimum write speed) and faster reading speeds as well.
Additionally, the SanDisk Extreme SD card can take continuous bursts of photos while shooting raw. And, shooting 4K video clips is a breeze with it, too.
For all the faster speeds that you get from this memory card, you should keep in mind that it does get much better. As one of the current market leaders, this brand also offers the SanDisk Extreme Pro (UHS-I) collection.
These SD cards boast an even higher speed rating and top-of-the-line functionalities.
You can find out more about the actual capacity differences between these two products in our SanDisk Extreme vs Extreme Pro post.
When you're finally ready to pick a memory card, make sure that you get the Extreme SD card and not its superior Pro variant.
It wouldn't be the worst thing in the world if you bought the latter. Still, the peak performance differences mean you'll be spending a lot more on your purchase. This would no doubt be a waste if you ended up not using the full capabilities of the higher-performance product.
Finally, select models of this product are available as microSD, SD, and CompactFlash. The maximum storage capacity you can get with this product is 256 GB.
Pros of the SanDisk Extreme Memory Card
It has a writing speed of 160 MB/s.
It comes with a video speed class rating.
It supports professional-level photography and videography well.
It's available in ‌CompactFlash card format.
It's impervious to most forms of physical damage.
It integrates better with more modern professional cameras.
It offers UHS – I U3 capabilities.
Cons of the SanDisk Extreme Memory Card
It doesn't offer more than 256 GB of maximum storage.
All its select models are quite pricey.
SanDisk Extreme Vs Ultra – A Side-by-Side Comparison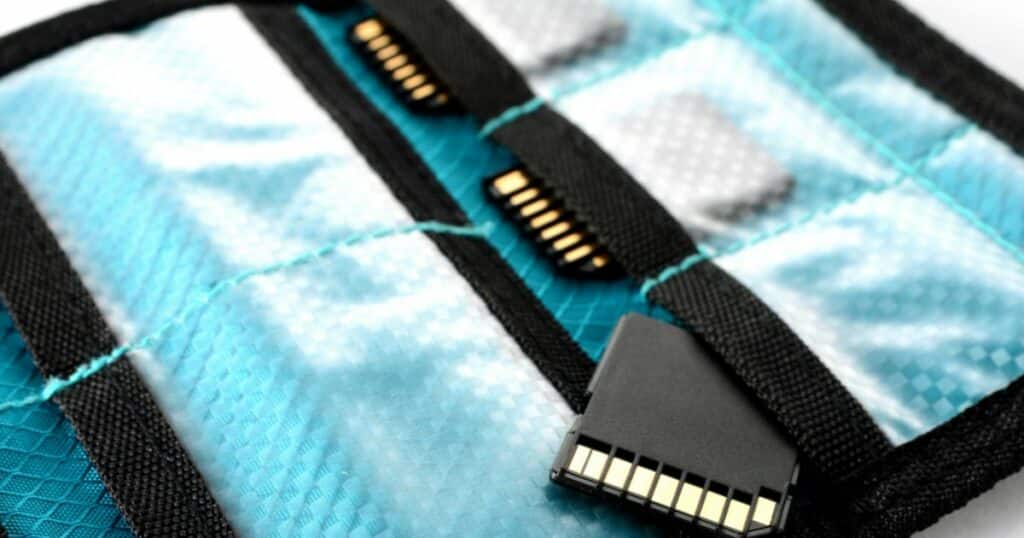 No SanDisk Extreme vs Ultra memory card faceoff would be complete without a side-by-side comparison. Let's get into the specifications and capabilities of the two devices.
For this post, we'll be looking at how these two external drive manufacturers stack up against each other in five key areas. These are:
Regarding the Read and Write Speeds Offered
You can expect your SanDisk Ultra memory cards to give you a maximum effective USB speed of 80 MB/s when writing. This is in sharp contrast to the 90 MB/s real-world speed obtainable from the SanDisk Extreme in the same department.
Please note that the write speed of a memory card refers to how quickly the storage device allows video cameras to save an image or video.
Additionally, the SanDisk Extreme has a shorter buffer time. It can reach read speeds of 160 MB/s, a feat that no SanDisk Ultra model can match.
Still, to establish which device offers the fastest speeds, there are three variables worth mentioning. These include:
The UHS Class and Bus Speed
The SanDisk Ultra vs Extreme competition has gotten quite fierce over the years. These two options share a lot of similarities, one of which is the UHS bus interface they use. Rather than feature multiple rows of pins, these two devices only boast a single row each.
The Ultra-High-Speed class strongly influences the maximum speed and minimum write speed of your memory card. So, both these memory cards have the same bus interface, but they have different UHS speed classes.
The older Ultra model falls into U1, which means that it has a minimum write speed of 10 MB/s. The SanDisk Extreme is in the U3 class, so it has a much higher minimum write speed of 30 MB/s.
The Speed Class
The speed class of your memory card affects what average performance you can expect from the storage device. This is because this metric not only dictates the minimum write speed of your SD card but also affects compatibility with other devices as well.
In this regard, the SanDisk Extreme card and the Ultra Card are tied as they both have a Class 10 rating. This is the highest you'll find in the industry right now.
The Video Speed Class
Video class simply refers to what sequential writing speed (if any) you can expect from a memory card. The sequential write speed of your SD card dictates the kind of tasks you can put it to.
For example, the Ultra card doesn't even have a video class rating. This means that, at best, you can only use it for (1080p) full HD video recording. On the other hand, the SanDisk Extreme has a video class rating of V30. With this, you can record even 4K videos.
Which Storage Option is Better – The SanDisk Extreme.
Regarding Storage Capacity Offered
As the phrase implies, storage capacity is how much room a memory card affords you to save files. The SanDisk Ultra and the SanDisk Extreme offer a wide range of devices with various storage capacities.
With the former, you can get memory cards with storage sizes from as small as 16 GB to as much as 1 TB. It also offers decent card format options as select models are available in SDXC UHS-1, MicroSDXC UHS-1, and MicroSDHC UHS-1 variants.
Those who intend to store huge amounts of data usually find themselves drawn to this larger capacity. They will appreciate how incredibly versatile this device is.
On the other hand, the SanDisk Extreme card type only features storage options from 64 GB to up to 256 GB. Unlike the Ultra, you can get an Extreme SD card in CompactFlash format. Those only go up to 128 GB, though.
Which Storage Option is Better – The SanDisk Ultra
Regarding Storage Durability

The SanDisk Extreme and SanDisk Ultra are from the same maker. As a result, they have the same quality build and physical characteristics.
This means that both these flash memory cards:
Are magnet-proof and x-ray-proof.
Can withstand immersion in 1m freshwater or saltwater for up to 72 hours.
Can withstand extreme temperatures.
Are shock-resistant up to 500Gs.
Please keep in mind that all of these capabilities are for memory cards up to 32 GB only.
Which Storage Option is Better – Tie
Regarding Storage Formats Offered

To accommodate the average consumer, SanDisk makes its memory cards available in various formats. These are:
SD
SD High Capacity or SDHC
SD Extended capacity or SDXC
The default format of these memory cards can also either be exFat, FAT32, or FAT16. Not all compact cameras can support these different formats. Make sure you know the specs of your device before picking up a memory card.
Which Storage Option is Better – Tie
Regarding Affordability

Looking at the price ‌of these two memory cards, there's no doubt that the more affordable choice is the SanDisk Ultra. The main reason for this is because it offers more storage capacity for your money.
The above becomes an even more relevant factor if you're a casual shooter.
For professional shooters, the higher resolution and faster speeds of the SanDisk Extreme make it a must-have. But if you believe you won't be using these features, there's no need to incur the additional cost.
Which Storage Option is Better – The SanDisk Ultra
Conclusion

That's all there is to know about SanDisk Extreme vs Ultra!
As we've now seen, there are huge differences between these two storage devices. Regarding sheer performance specs alone, the Extreme SD is undoubtedly better. Not every landscape photographer will leverage the wealth of resources it makes available, though.
So ultimately, the purpose of purchase is what determines which device is better for you.
For those who want a larger and more affordable storage device, the Ultra SD makes more sense. If better visual quality and faster transfer speeds are more important to you, the Extreme is the better choice.
No matter which device you go for, you still get quite a bargain!
If you're looking for more resources to improve your photography skills, here are some things to check out!