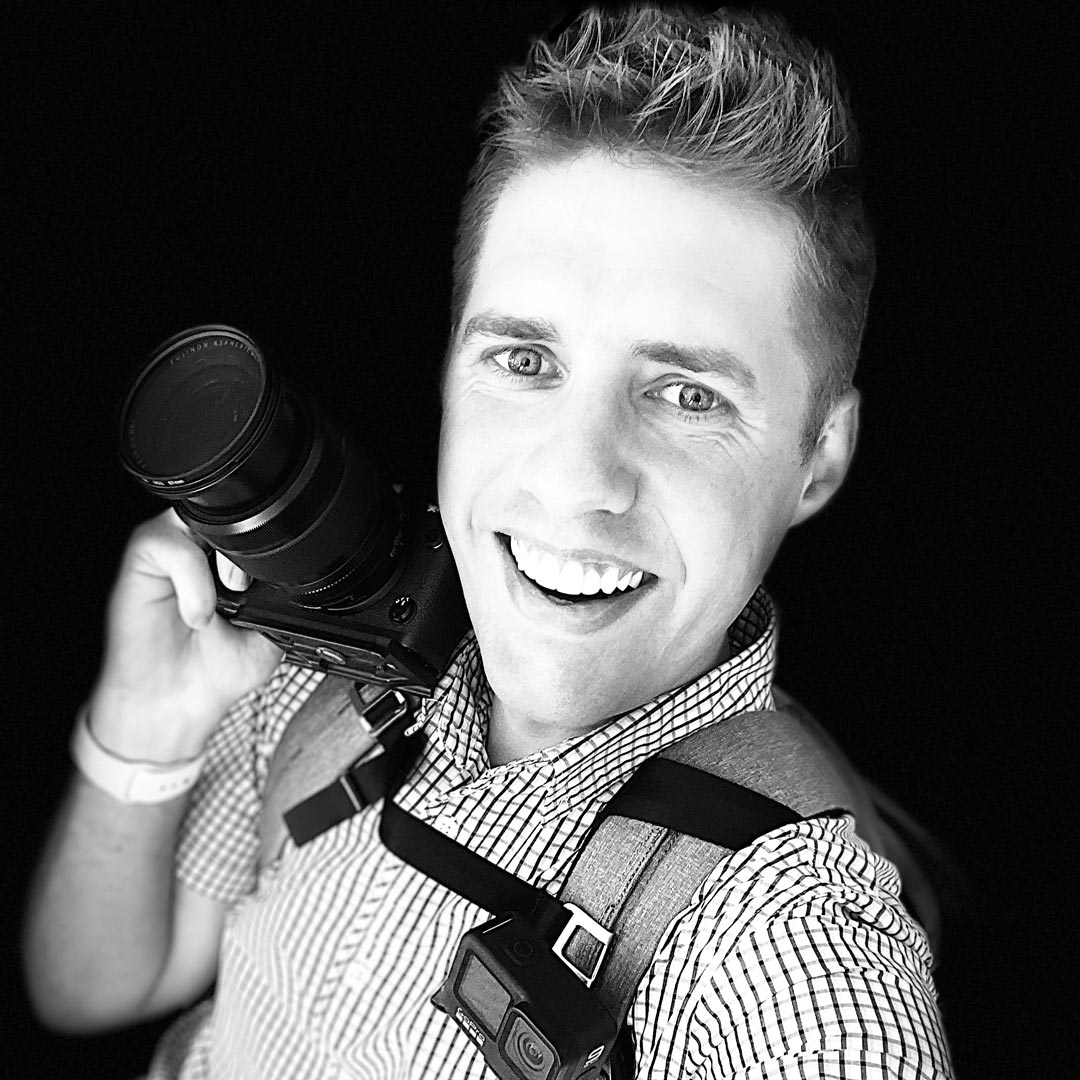 Hi!
My name is Dustin; welcome to my website. I love making photos and videos, especially when they come from my travels. As I share my journey, and the things I've learned, I hope you enjoy what you find here (and a little about me too).
About Me
Getting Creative in College
I found my passion for photography and video in college. I picked up my first Canon DSLR with a 50mm prime lens, and I was hooked. What started out as a hobby and something to pass the time turned into something everyone associated with me.
I joined the Photographics Society, a small group of students sharing their passion and talent for making photos. This group inspired and challenged me to try new things with my camera, experiment with different styles of photos, and rub shoulders with like-minded photographers. I climbed the leadership ranks and found myself being President of the society. During my leadership, I helped organize trips to Photoshop World in Las Vegas with the requirement that everyone had to enter into the Guru Competition and sign up for a portfolio review with an A-list photographer. I was able to attend 2 years in a row before graduating.
During all of that, I decided to pursue a split minor in Photography and Public Relations (you know, make my hobby official). That decision put me through a series of photography courses that had me using my camera every day. I'd be lying if I said I didn't enjoy it, even if it was a bit of a challenge to find something interesting in the everyday world around me. The greatest foundational education, though, came from my film class, where I learned even more about the fundamentals of shutter speed, aperture, and ISO. Not to mention that I also learned how to develop my own film and print enlargements.
In my senior year, I co-authored and taught an all-new Professional Imaging course with the ultimate purpose of guiding students through the entrepreneurial world of working with clients. Being a successful photographer for hire involves much more than camera knowledge. You have to know how to pose, stage, and manage business elements efficiently and promptly. The course was taught on location more than it was in the classroom. We organized 3-day excursions that would take us to different locations/destinations around the area, hire models, and challenge the students with various scenarios, whether it was finding a flattering pose for the client or overcoming difficult lighting on the fly.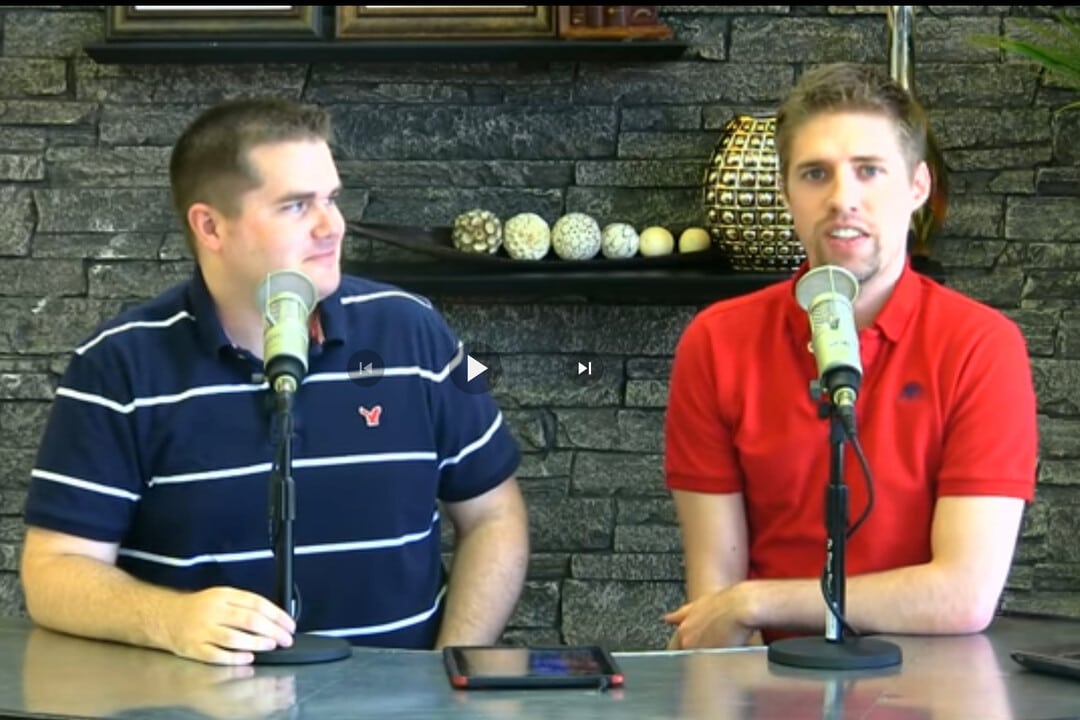 I would be lying if I said I didn't have aspirations of being a high-paid wedding photographer that would travel the world just for the venue. In fact, after graduating college, I was hired for several weddings, engagements, and business portraits. Not at the level I had dreamt of, but it was a start, and I loved every bit of it. Many people shy away from shooting weddings because they can be high-stress. For me, I loved how everyone and everything was looking their best for the camera.
The unexpected but real joy came from teaching photography. Right out of college, I was hired to work for ImprovePhotography.com with Jim Harmer. Together we saw this little business grow leaps and bounds in amazing ways. What I am most proud of was how we went from a single course with a max-student limit of 70 to 9 courses and supporting over 500 students.
Jim and I were constantly creating and revamping course content, writing blog posts, and recording new podcast episodes. We were on fire, and it was truly an exciting time for me because there were near-instant results for all the work we were putting in.
Eventually, like most of us, I was presented with a big fork in the road and had to decide which way I wanted my career to go. Long story short, it led me down a path where web design and development took a front seat, with photography as my passionate side hustle.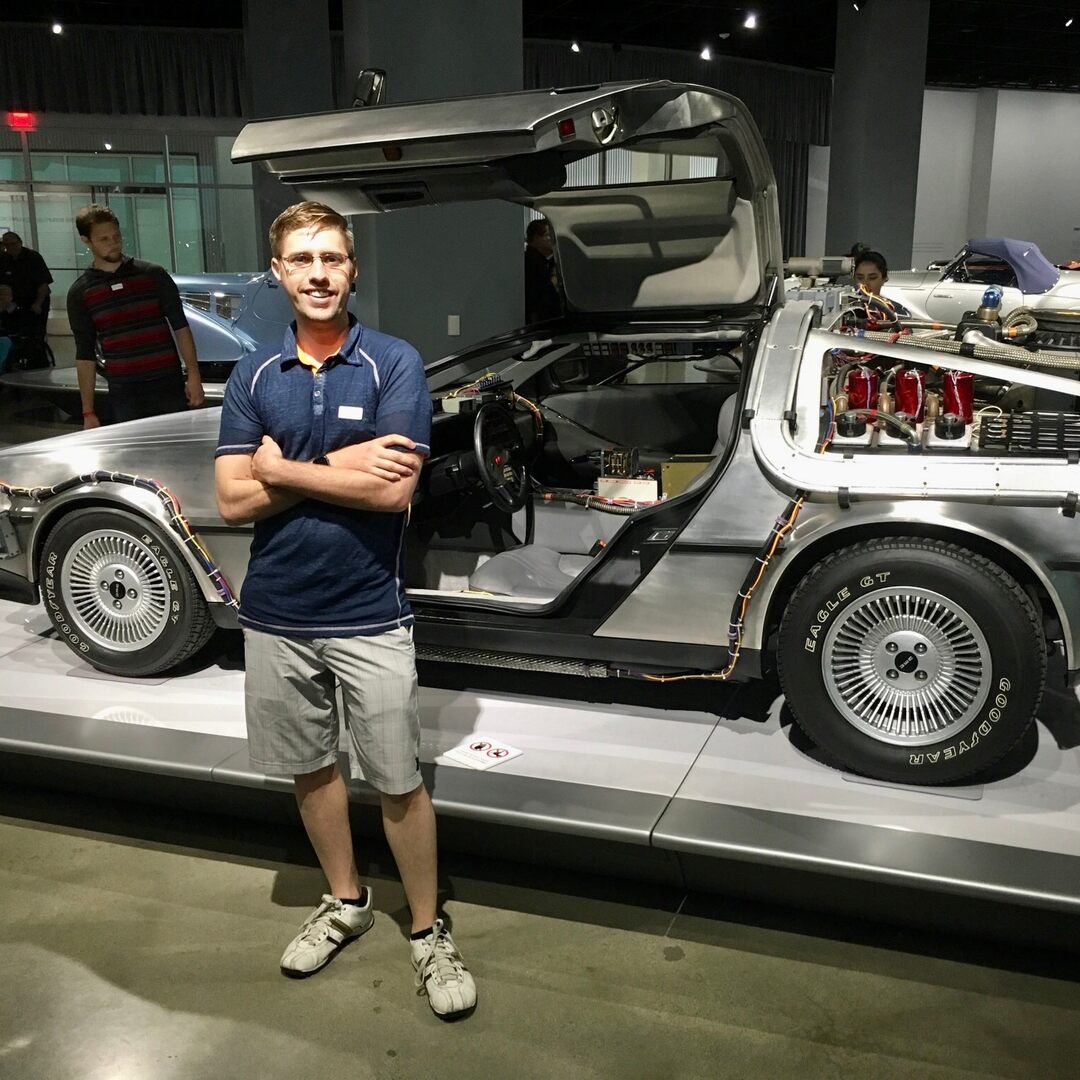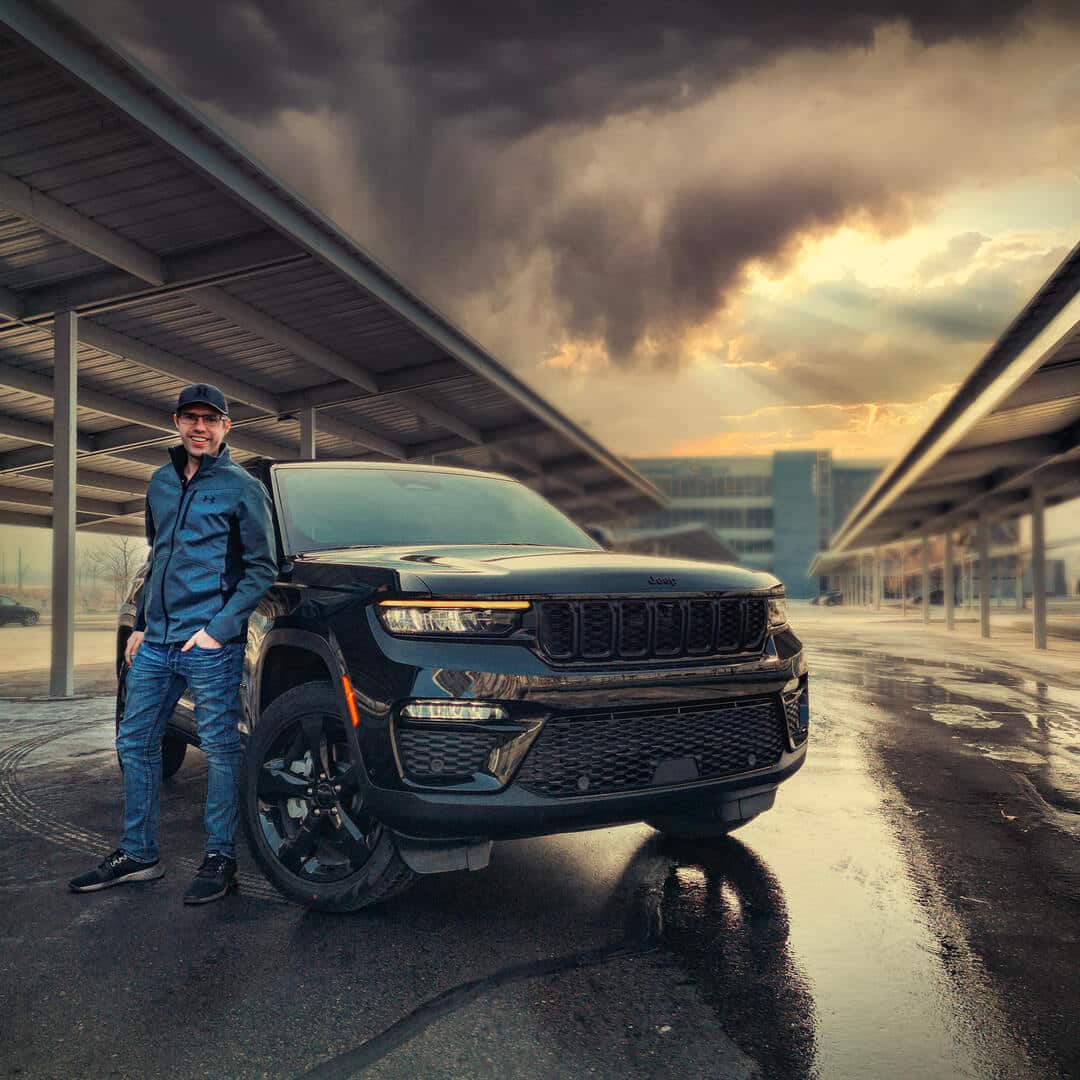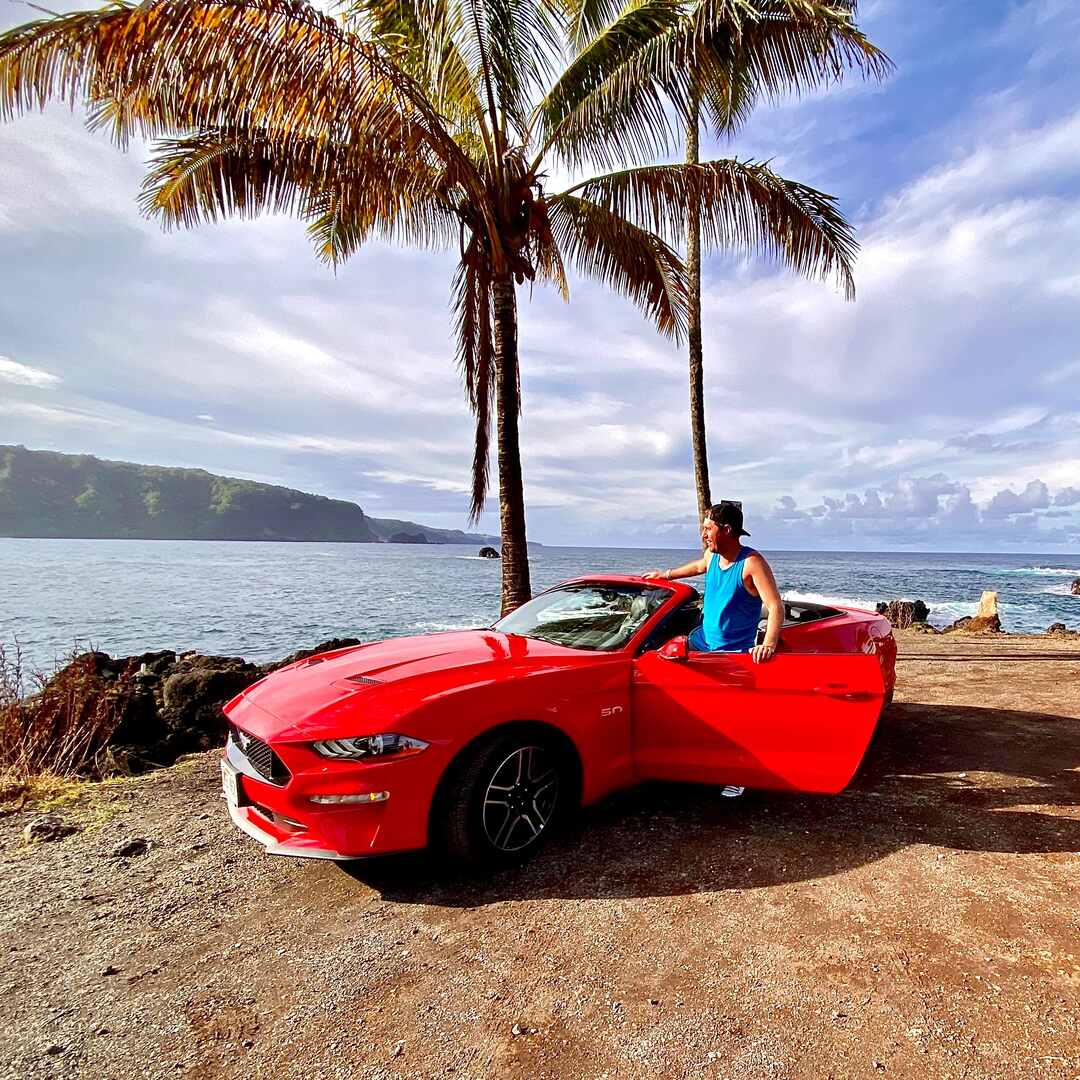 Another thing I am passionate about is cars. It's true. I can be a real sucker for American muscle, trucks, and good ole' fashion luxury. I don't hide my passion for cars very well, and will go out of my way to get a closer peek at some of my favorites, or new models to finally be out in the wild. In a former life of mine, I used to sell cars, and it was such a thrill getting to drive the latest and greatest cars to hit the lot, learn everything about them, and then sell them.
And, it shouldn't come as much of a surprise that I'm also a big fan of movies where the car is one of the characters. Like Eleanor in Gone in 60 Seconds with Nicholas Cage – 1967 Shelby Mustang GT500. Of course, we can't leave out all (nearly all) Bond cars and Batmobiles. And can we forget the Time Machine with a flux capacitor? I don't think so.
Through the years, as life continues to promote challenges and change, I'm yet to let go of my four wheeled facisnation. May it never fade.