Being proactive in marketing your business is vital as a photography business owner. You can promote your work in many ways, and we've compiled a list of 17 tactics that should help get you started.
Some of these are online-based methods and don't require you to leave home! while others require you to be more hands-on and in-person.
We have the perfect solution for you if you want to increase website traffic or get more people interested in your photography services.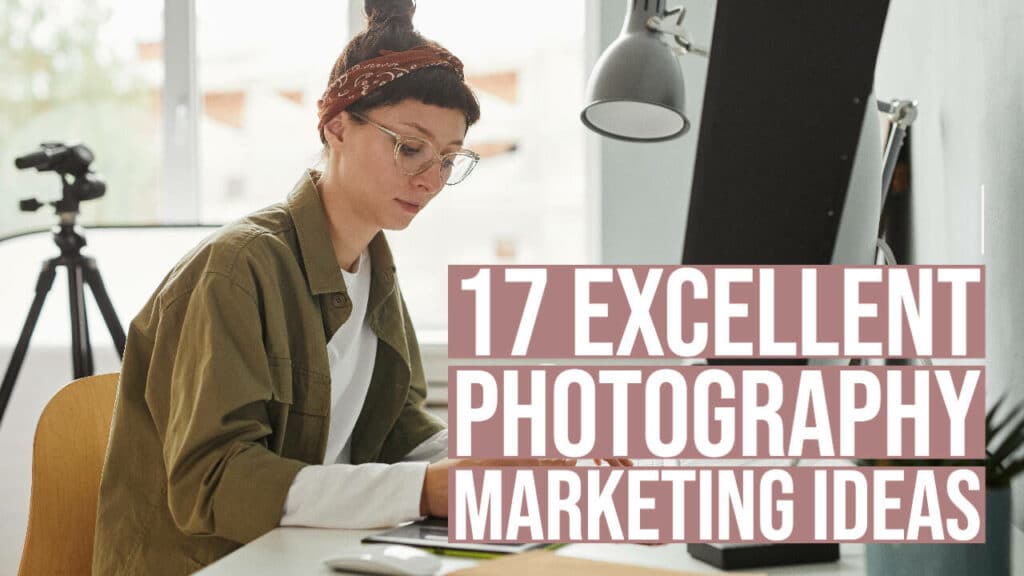 What are photography marketing ideas?
Marketing is essential for businesses to grow because it helps create exposure for your company and its products or services. It can also help to generate leads and create customer loyalty.
Marketing is necessary for any successful business, and photographers are no exception. Without a marketing strategy, your photography business will likely struggle to reach its full potential.
Let's dive into some of the best photography marketing ideas you can try today:
Online Marketing Ideas
There are many ways you can market your photography business online. Some of these methods don't require you to leave your house! Here are some ideas to get you started: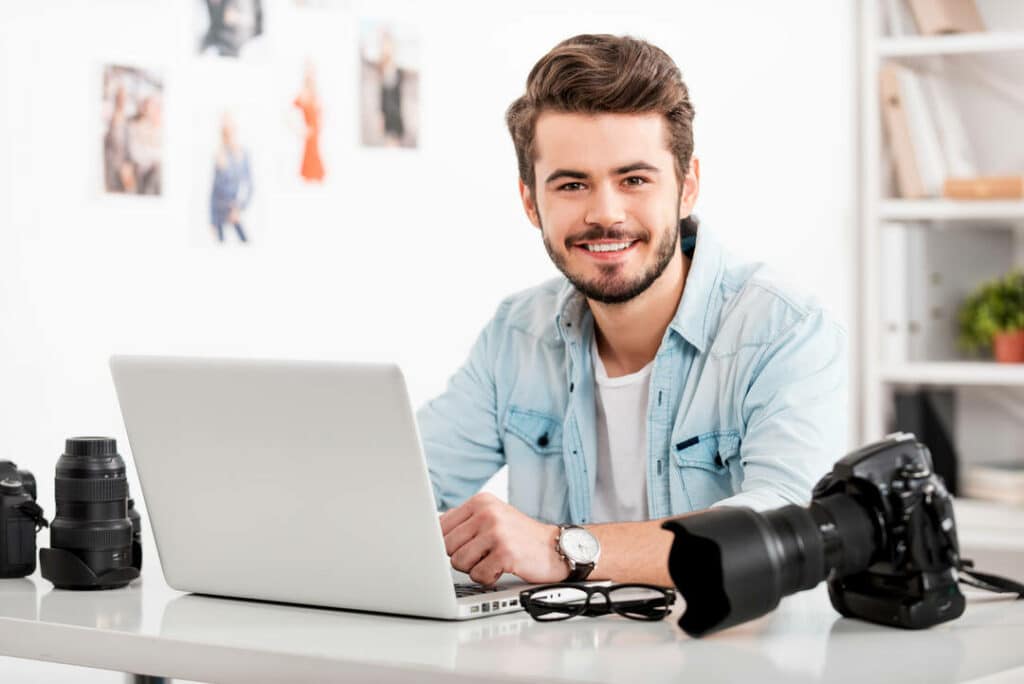 1. Photography Website: Online Portfolio
The first step is to make sure your website is SEO friendly. When people search for photographers in your area, your website comes up as one of the top results. You can include relevant keywords in your website content and ensure your site is clear about the target audience you are going after.
For example, you'll want to help search engines to understand that you're a wedding photographer or a portrait photographer for your local area.
PRO TIP: Be sure to resize and compress all images you upload to your website. We like to use imageresizer.com because it maintains the quality without the large filesize. We keep the longest width of the image anywhere between 1080px and 1500px.
Smaller filesize will help your website load a lot faster and is an absolute must when displaying a gallery of images to a potential client.
2. Google Images: Search Engine Optimization
Building off of the last idea, you'll want to optimize your images for search engines when uploading them to your photography website. You can include keywords in the file name and add alt-text descriptions.
Make sure your images are high quality and engaging to potential clients. They should be large enough to be seen clearly on a computer screen (but not so large they can steal them), and they should be tack-sharp, not blurry or pixelated.
You can gain exposure for your photography business with the text on your website, and through all the images you upload.
PRO TIP: Include in the filename the client name, the style of the photo (wedding, portrait, macro), the location it was taken (if applicable), and your business name.
For example: gene-smith-headshot-alpine-academy-cameraguider.jpg
3. Google Business Pages
Google My Business is a free and easy-to-use tool for businesses, brands, artists, and organizations to manage their online presence across Google, including Search and Maps. By verifying and editing your business information, you can help customers find you and tell them the story of your business. Google My Business makes creating and updating your listing easy—so you can stand out, no matter where your customers are looking.
There are many benefits of having a Google Business Page. Google Business Pages help customers find accurate, up-to-date information about your business—even if they're unfamiliar with your name or website address. They also give you control over how your business appears across Google products like Search and Maps. For example, you can use Google Business Pages to post photos and special offers, respond to reviews, and get insights into how customers find and interact with your business on Google.
The great thing is that setting up a Google Business Page is quick, easy, and free. All you need is a Google account (which you probably already have if you use Gmail, YouTube, or Google Drive). You can follow the steps below to get started. Once you've created your listing, spend some time optimizing it—add photos, post offers and updates, respond to reviews, and use data from Insights to improve your performance on Google Search and Google Maps.
If you're ready to get started with Google My Business, just follow these simple steps:
Go to google.com/business and sign in or create an account
Enter your business name (if it's already been verified, you'll see it on the map that appears)
Follow the on-screen instructions to verify your business
Once you've completed all the required fields for your business information—such as hours, categories, and photos—click submit.
After you click submit, Google will send you a postcard with a PIN code that you'll need to confirm your business listing.
When you receive the postcard (which usually takes a few weeks), log in to your Google My Business account and enter the PIN code.
And that's it! Your Google My Business listing is now live for customers searching for your business on Google Search or Maps.
4. Email Marketing
Email marketing is a form of direct marketing that uses email to communicate a commercial message. This can be in the form of an announcement, solicitation, or simply providing information. Email marketing is an effective way to reach a large audience quickly and economically.
It is also a great way to stay in touch with customers and build relationships. email campaigns are typically designed to promote a product or service, but they can also be used to raise awareness about an issue or cause.
When email marketing is done correctly, it can be an extremely successful tool for promoting your business or organization. A recent study showed that email marketing has an ROI of $36 for every $1 spent on email marketing.
Using a service specializing in email marketing when planning and sending email campaigns is essential. A good email marketing service will have the tools and expertise necessary to ensure that your email campaigns are successful.
Email marketing services can also provide valuable insights into what works and doesn't with each message you send. This information can be invaluable in crafting future email campaigns.
In short, email marketing is an essential tool for any business or organization that wants to reach a large audience quickly and efficiently. When email marketing is done correctly, it can provide a massive boost to your bottom line. However, poor email marketing can damage your reputation and bottom line.
PRO TIP: We like to use MailChimp because of their Free tier to get started.
Some of the more popular email marketing services include:
MailChimp
Constant Contact
AWeber
These services offer various features at different prices, so research before deciding which is best for you.
5. Host Webinar Teaching Photography Skills
Webinars are a great option if you're looking for a way to build your credibility and help others while promoting your brand. Webinars allow you to share your photography skills with beginners looking to improve their photography.
Not only will you be helping others, but you'll also be building your credibility as an expert in the field. And because webinars can be promoted through social media and other channels, they're also a great way to increase brand awareness. So if you're looking for a win-win situation, hosting a webinar is a great option.
So how do you get started? First, decide what topics you want to cover in your webinar. Then, promote your webinar on social media and other online channels. Include all the relevant details, such as the date, time, and registration link.
Finally, ensure your audio and video quality are top-notch so your audience can enjoy a smooth and professional experience. By following these tips, you can host a successful webinar that helps others and benefits your photography business.
Some popular webinar platforms include:
GoToWebinar
WebEx
Zoom
Google Meet
Each platform has its unique features and different price points, so research before deciding which is best for you.
6. Find Co-Marketing Partners
A co-marketing partner is a company or individual with whom you have a joint marketing agreement. This partnership is beneficial because it allows you to reach a wider audience with your advertising and promotional efforts. It can also help to build trust and credibility with potential customers.
Finding a company or individual who shares your targeted audience is crucial when looking for a co-marketing partner. It is also essential to consider what each party can offer regarding resources and expertise. Sharing resources and expertise can lower paid advertising costs or other expenses for both sides.
By teaming up with a co-marketing partner, you can maximize your chances of success in reaching your target market.
PRO TIP: You might want to partner with a company specializing in advertising or promoting photography businesses.
Social Media Marketing Ideas
Social media marketing uses social media platforms to promote a product or service. It can be an effective tool to build brand awareness, generate leads, or even drive sales. Social media marketing is an essential part of any modern marketing strategy.
There are a few things to remember if you want to be successful with social media marketing. First, choosing the proper social media channels for your business is essential. Not all platforms will be a good fit, so selecting the ones that will work best for you is crucial.
Second, social media is all about building relationships. Take the time to interact with your followers and create content that they will find interesting and valuable.
Finally, don't be afraid to experiment. Social media is constantly evolving, so it's worth your time to experiment with new ideas and strategies to find what works best for you. With a little effort, social media marketing can be a powerful tool for promoting your business.
PRO TIP: To be successful with social media marketing:
– Focus on quality over quantity: it is better to have fewer engaged followers than a large number of inactive ones.
– Be consistent: posting regularly and consistently will help you to grow your following and keep your audience engaged.
– Interact with your audience: social media is all about communication and interaction. Take the time to respond to comments and messages from your followers.
– Mix up your content: post various content types (text, photos, videos, etc.) to keep your page interesting and engaging.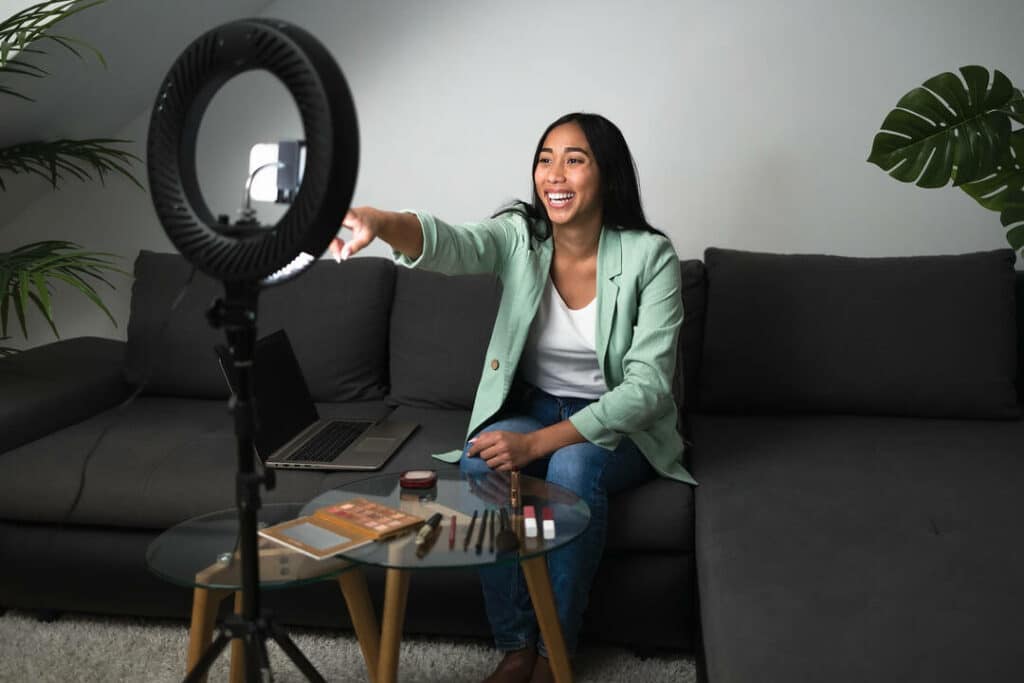 7. Paid Advertising
To advertise photography services, consider placing ads on Facebook, Instagram, and other platforms; businesses can target a specific audience and ensure that their message is seen by people most likely to be interested in what they offer.
Businesses that advertise through social media platforms can significantly boost their reach and engagement (when set up correctly). This is particularly effective in the photography industry, as potential customers actively search for new photographers to potentially hire, follow and engage with.
Paid promotion is a great way to get your business noticed by others quickly and efficiently. By Boosting a post or running an ad, you can reach a wider audience and promote your brand to people who may not have otherwise come across it.
This is incredibly effective for those with time-sensitive promotions or special events. Through advertising, you can reach a large number of people with your message and promote your brand to a broad audience. Your business's social media presence can be boosted by running ads and promoting content through paid channels.
8. Pinterest Boards
Pinterest is a social media platform that allows users to create virtual boards where they can "pin" images, videos, and articles that inspire them. Unlike other social media platforms, Pinterest is highly visual, making it a perfect place for photographers to showcase their work.
What's more, Pinterest is an incredibly powerful marketing tool. When used correctly, it can help photographers to attract new clients and build their brand. By creating boards that feature different photography styles, poses, or locations, photographers can give potential clients a taste of their work and what they offer.
And since Pinterest is a highly searchable platform, it's easy for users to find exactly what they're looking for. For photographers who are looking to reach a wider audience, Pinterest is a great option.
9. LinkedIn Posts
LinkedIn is a networking site that connects professionals from all industries. It's a great way to build relationships with potential clients and customers and get your name out there.
LinkedIn is also great for showcasing your work, especially if you're a photographer. Businesses are always looking for photographers to take headshots, team photos, lifestyle images, and product photos. Sharing your passionate work will get others interested and reach out.
Not to mention, you'll attract businesses with bigger budgets, helping you to be more likely to land high-paying gigs.
In-Person Marketing Ideas
In today's digital world, it's easy to form relationships virtually. however, there's something to be said for in-person relationships. When you meet someone in person, you have the opportunity to create a deeper connection. You can pick up on nonverbal cues, and you have the chance to get to know someone.
That's why in-person relationships are still meaningful when it comes to doing business. If you have current clients, make an effort to meet with them in person. You can also reward them for referring new business to you. And when it comes to networking, don't forget about local businesses. Get out and Meet people in your community. You never know when you might form a valuable connection.
Finally, don't forget that in-person relationships don't have to be all business. Offer to take some free photos for your friends or go out for coffee with a fellow photographer. In-person relationships are essential in today's world. Make sure you take advantage of the people you do know.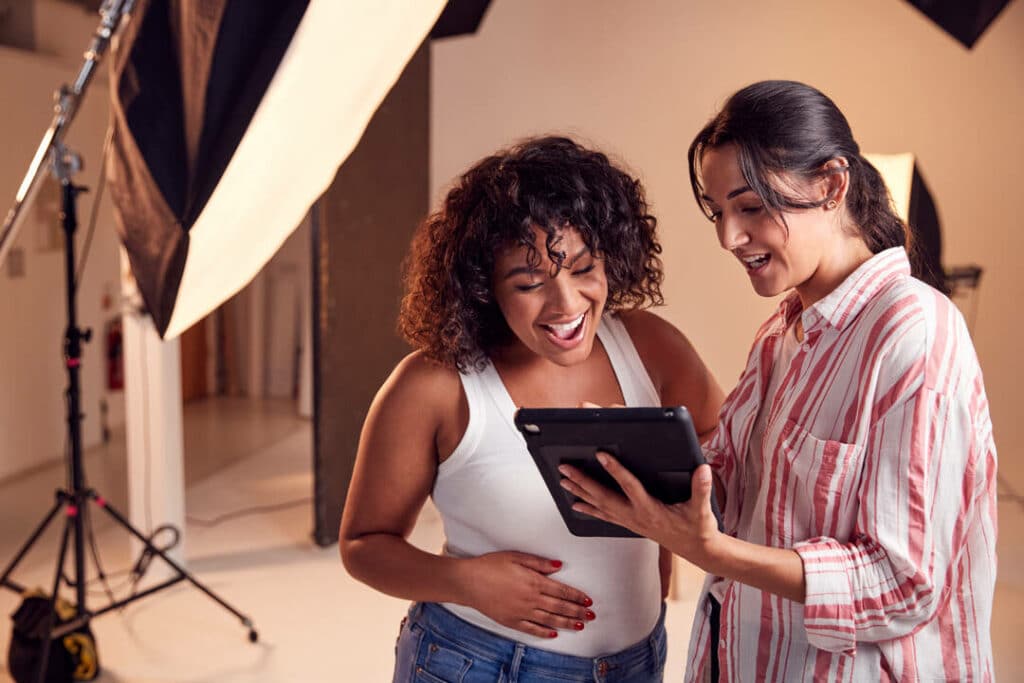 10. Current Clients
As any business owner knows, current clients are essential for keeping the lights on. Not only do they provide essential income, but they can also be a valuable source of referrals.
One way to leverage your customer database is to offer them exclusive discounts. This can help to build loyalty and encourage them to spread the word about your business. Additionally, you can ask your current clients for referrals. Let them know that you're always looking for new clients and that you would appreciate any leads they might have.
Consider expanding the services you offer to current clients. Let them know that you offer headshots, product photography, and other styles in addition to the services they have already used. By leveraging your ideal clients, you can help to grow your business sustainably.
11. Referral Program for Existing Clients
A referral program is a great way to show your existing clients that you appreciate their loyalty. By offering an incentive for them to refer new clients to your business, you can grow your client base and strengthen your relationships with those who are already loyal to your brand.
When designing a referral program, offer an incentive that is valuable enough to be worth the referral. A small discount or a free product may not be enough to persuade someone to go through the effort, but a significant discount or a free photo session could be just the thing to incentivize your most loyal clients.
Remember that a referral program is about more than just acquiring new clients; it's also about showing your existing clients how much you value their business.
12. Local Businesses
In today's business climate, thinking local is more important than ever. That's why partnering with a local business can be a great way to bolster your brand. Not only can you help improve their business by sharing your talents and resources, but you can also benefit from their local knowledge and connections.
It's essential to ensure that the partnership is mutually beneficial and not one-sided. Both businesses should benefit from the arrangement and support each other in achieving their goals. When done right, a local partnership can be a win-win for both businesses involved.
13. Take Photos as a Free Gift
Providing free sessions is a fantastic way to advertise your photography. It allows people to experience your work and style first-hand without pressure or commitment. This makes it more likely that they will want to book a session in the future. And of course, the more people are aware of your brand, the better.
Free sessions also give you a chance to build up a relationship with potential clients. They can get to know you and see how easy you are to work with. This is especially important for family photography, as parents want to be sure they can entrust their precious memories to someone they can trust.
So if you're looking for a great way to produce brand awareness and attract new clients, consider offering free sessions. It's a win-win for everyone involved!
Community Marketing Ideas
There are many reasons why you should join your local community. For one, participating in local community events and initiatives can help make the world around you a better place. This is especially important in today's society when it seems like there is so much division and hostile rhetoric.
Joining your local community can help create a sense of unity and support that can positively impact everyone involved. Additionally, participating in local community events allows you to meet new people and learn new skills.
You might even make some lasting friendships along the way. So why not join your local community today? You just might be surprised at how much you enjoy it.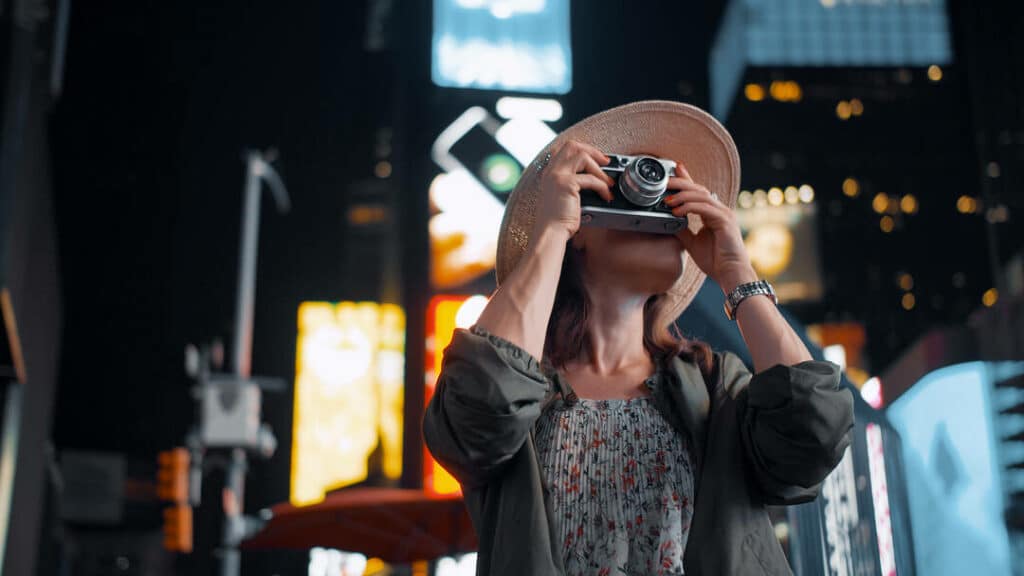 14. Local Business Directories
If you're a photographer, there are a few professional organizations you should join. First, consider joining local business groups or meetups. This is a great way to network with other professionals and get your name out there. You can also join the chamber of commerce or the small business association.
These organizations can provide valuable resources and help you connect with other businesses in your community. This is a great way to inform your network that you're a professional photographer for hire. By joining these organizations and letting people know about your services, you'll be sure to attract new clients and grow your business.
15. Collaborate with Other Photographers
As a photographer, building a network of fellow professionals that you can rely on is crucial. After all, there are only so many hours in the day, and you can't be expected to do everything yourself. That's why partnering with other photographers makes perfect sense.
By teaming up on more significant projects, like weddings, you can split the workload and ensure that each client receives the high level of service they deserve. And if you're ever too busy to take on a job or if a client is looking for a particular style of photography that you don't provide, simply refer them to another photographer in your network.
By collaborating with other photographers, you can make sure that everyone gets the best possible results.
16. Host a Photo Walk
One of the best things you can do as a photographer is taking a photo walk. And in your case, hosting/organizing a photo walk. This is where you go out into the community and take pictures with other photographers, beginners, and locals.
It's a great way to get to know your city, meet new people, and learn from each other. Plus, it's a lot of fun! And if you're talented, you might even find yourself with a few new clients.
17. Attend a Local Event
County fairs, festivals, and farmer's markets are all great opportunities to showcase and sell some of your work. You'll not only get to rub shoulders with other businesses, but you'll also get to meet locals who enjoy browsing and supporting local businesses.
And who knows – you might even make some money! So next time there's a local event near you, set up shop and show the community what you've got to offer.
Conclusion
So, what are you waiting for? Get started on implementing some of these easy marketing ideas today!
Here are three action items for you to get done this week:
Pick one online strategy and create a plan of attack.
Choose an in-person marketing tactic and create a list of clients who could help spread the word.
Brainstorm one new community outreach idea that could bring in new clients.