Do you tip photographers? This is a common question among those going to a first photo shoot or who might be thrilled about the images they receive after an event. It is also a very uncomfortable question to ask and answer. Because there are lots of grey areas when it comes to photography as a profession.
In this guide, we are going to share whether you should or shouldn't be tipping your photographer. We'll discuss the types of photographers who can definitely enjoy a tip or two.
Do You Tip Photographers?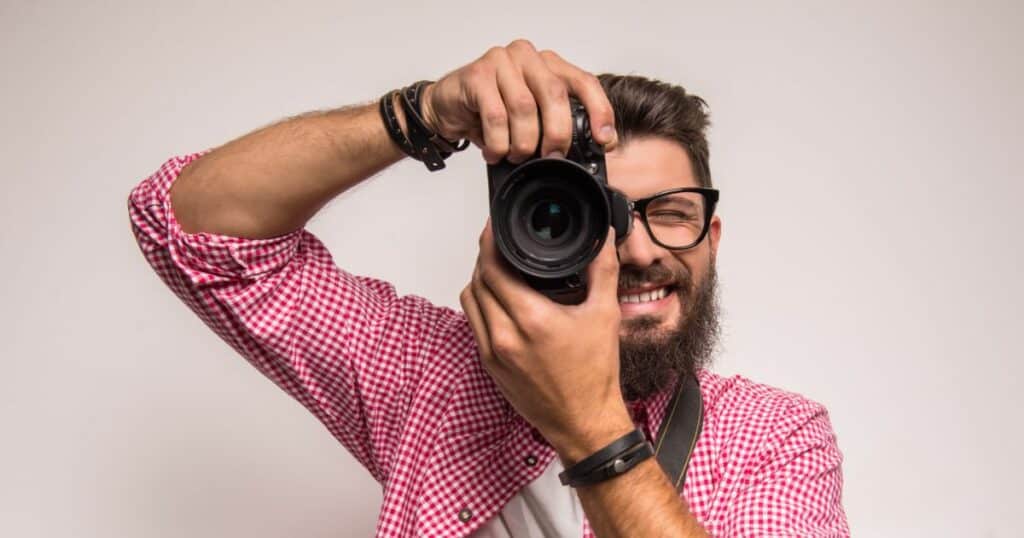 Tipping photographers isn't a very common practice, however, this practice is more accepted in certain cultures and depends on personal preference.
So, should you tip a photographer? Let's take a closer look at how these different aspects affect tipping.
Cultural Etiquette Differences
In certain regions like the United States, offering tips to employees who typically receive a low wage is pretty common. This selfless act is generally appreciated. In regions like Japan, tipping can be regarded as offensive. It can hurt feelings or even give rise to disagreements.
These cultural differences make it difficult to determine whether you should tip a photographer. But exploring what is acceptable in certain regions can make it much easier.
Differences in Photography Disciplines
Besides the cultural issue, there is also the whole issue with different types of photographers. Some people enjoy photography as a hobby. Others offer their services at specific rates. There're different specialties, such as nature, newborn, wedding, studio, and sports photography.
There're also many other disciplines that follow different structures to earn an income.
Some photographers have established rates for bookings. Others might find it hard to make a living or earn an income and might appreciate a tip.
Tipping as a Means of Recognition
Tipping is often used as a way to recognize someone's exceptional talent. Thanking them for their awesome service. As a receiver of this service, you might feel you want to reward someone for going above and beyond for their exceptional service. In this case, you might want to offer a tip even though it might not be necessary or generally expected.
Tipping to Show Support
Tipping can also be a very useful method to show that you support a small business. Everyone knows how difficult it is to keep photography or small businesses running. Many of these individuals appreciate tips greatly because it means a lot in securing their company's future.
Tipping Etiquette for Different Types of Photographers
Photographers come in many different forms and disciplines. Some specialize in nature photography. Others can usually be seen taking action pictures during sports events. Some photographers work for large companies, while others are self-employed. Some photographers specialize in weddings and events. While others prefer to take portraits in a professional studio.
Nowadays, photographers take brilliant photographs of strangers to support a social media account.
As you can imagine, these photographers' rates and income methods vary significantly.
Some draw their income from their website or social media accounts. Others might sell their images online on sites like Shutterstock or iStockPhoto. Self-employed photographers usually earn their income from paid sessions of a photo subject. Others might earn commissions from companies that use their content for promotional or marketing purposes.
So which photographers should you tip for their services, and which ones are perfectly fine all on their own? Here is a quick breakdown.
Do You Tip for Online Photography Content
Online picture sellers usually have subscription fees that allow them to download and use a certain number of images each month. These packages can vary greatly. Photographers earn commissions based on the image that is sold or used online.
With some companies, professional photographers can be quite successful. There isn't a need to offer additional tips.
Companies that offer royalty-free images, such as Pexels and Pixabay, do not charge any rates and offer all their stock images free of charge. With these types of firms, it is very generous to offer tips. At the very least, mention the photographer in your content and try to brand their name as much as possible.
Do You Tip Self-Employed Photographers?
Most photographers these days are self-employed. The small photography business that they use to generate an income. These photographers might specialize in fields like newborn, wedding, or portrait photography.
A lot of hard work goes into developing your own photography business. Small companies with their own studio need to work hard to cover overhead costs such as studio rental fees.
Self-employed photographers usually already have an established rate for all their services. But because so much goes into running a small photography company. It is always generous to offer a tip, especially if you are satisfied with their work.
It is also very helpful to write a glowing review. This can lead to more clients for the photographer.
Do You Tip Event Photographers
Event photographers may seem costly, especially since these photographers charge per hour.
But when you take a closer look, then you will quickly find that a lot more goes into these events than just a few hours the photographer might be present.
Event photography usually involves quite a lot of prep work. In some cases, sites need to be booked, phone calls need to be made, and shoot locations need to be located. These sites need to be booked in advance before the shoot can take place.
Photographs for events like business functions, weddings, or engagement photos. This takes many hours to edit and perfect before the final product can be sent over to the client.
Consider all this additional work that goes into photography. Consider the value of those irreplaceable photos. You certainly cannot have an event again just for the sake of photos. Then it becomes quite clear why event photographers charge so much.
In most parts of the world, it is standard practice to tip event photographers. Intimate sessions call for tips. Personal sessions are planned for these photo sessions, so tipping is reasonable.
Do You Tip Photography Assistants
Many photographers use the help of assistants for tasks like attending a photo booth or capturing live events. At the same time, the main wedding photographer might be capturing photos of the bride. The assistant could get some great wedding photos of the venue or the groom while preparing.
Even though the photographer mostly pays these attendants, they do serve a very important role. In most cases, it isn't necessary to offer tips to the assistant. Many feel that it is customary or generous to tip photography assistants or photo booth attendants for the same reason you would tip a waiter. These individuals usually fall into the lower wage category. tips can supplement their salary and help them survive.
Do You Tip Studio Photographers?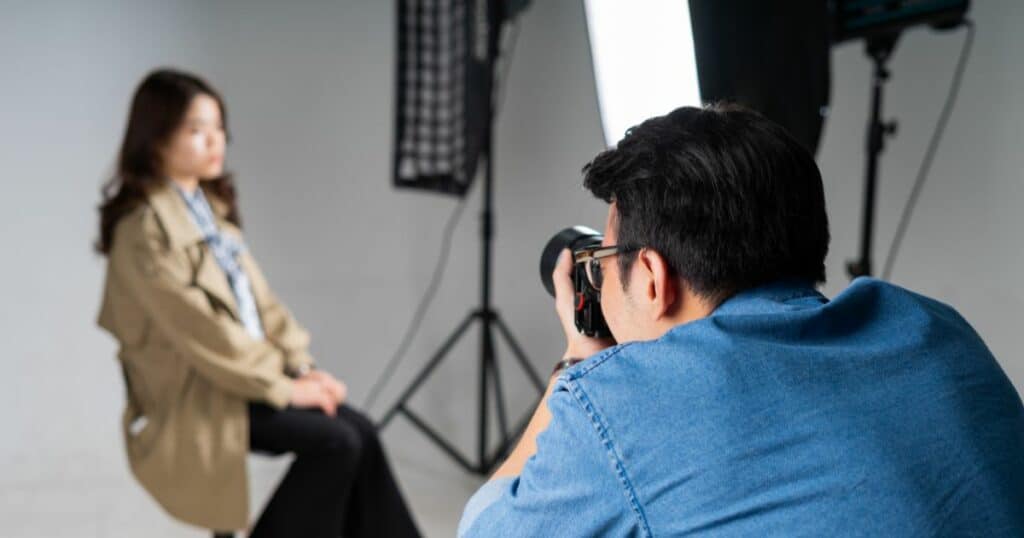 Just about every photo studio in existence already has established rates for their mini-shoots or full photography sessions. They can also offer additional rates for higher-resolution downloads or include as many images in a package as you might desire.
In most cases, it isn't necessary to tip studio photographers because they already have all their overhead costs included in their flat rates.
For smaller studios, offering a tip to show your support might be good. Write a positive review about the company.
In the case of more shoots like couple, family, newborn, birthday or cake smash photography sessions. It might be a good idea to offer a tip because these types of sessions are much more intimate. It often takes a lot longer than your average studio photography session.
Do You Tip Hobbyist Photographers?
Photographers pitch at sports events and other social gatherings to capture these moments. They improve their photography skills and promote their services.
You wouldn't want to tip hobbyist photographers. You will be trying to capture everything instead of focusing on yourself.
However, if you happen to come across a particularly nice photograph that the hobbyist might have taken of you or a family member during the event. It's important to reach out and purchase the photo or offer a tip.
Photography is a very expensive hobby. Those tips go a long way when considering the expense of a professional camera and accessories.
Final Thoughts
So do you tip photographers? Tipping photographers aren't the norm. Most people do not offer tips beyond the general session rates. In most cases, offering a tip is a good gesture, especially if you are extremely satisfied with the work or want to show your support. The only time you need to be cautious about offering a tip is if you travel to remote destinations where these actions might be perceived as offensive.
We hope this guide made it a little bit easier for you to determine whether you should tip photographers. And if you are looking for other great photography advice and tips, then you should have a look at some of our other guides. On Camera Guider, you can find all the latest and best information on photography gear and accessories.
Check out these articles for more tips!
Trapped Water in Camera Lens? Here's What to Do
Is Your Camera Lens Zoom Stuck?