Sony ZV-E10 is one of the most popular mirrorless APS-C cameras, especially amongst vloggers. It is, in fact, the best budget camera to start with photography and vlogging. However, some people consider using a Canon lens with the Sony ZV-E10 to explore their boundaries.
But, do Canon lenses work on Sony ZV-E10 in the first place?
Well, in general, the Canon lens doesn't fit a Sony camera. So, no Canon lens would work on Sony ZV-E10 but there's a catch. Canon EF lenses work with the Sony mirrorless cameras with an adapter. However, you should use an electric adapter to control the aperture and autofocus.
This article will discuss in detail how Canon lenses work on Sony ZV-E10. If you're a proud owner of the mirrorless APS-C camera, this would be a great one to read.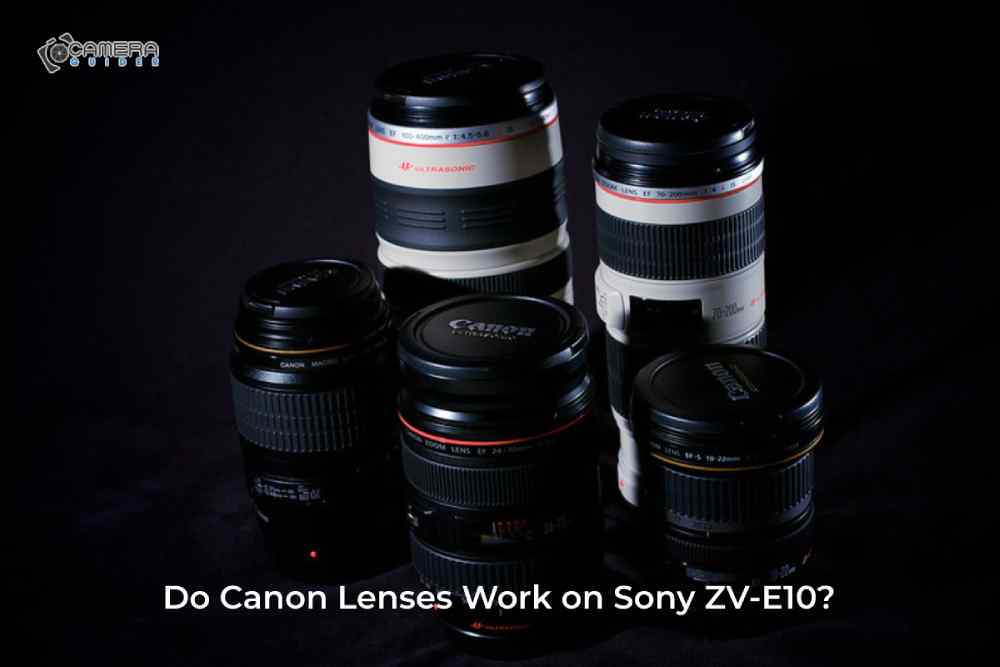 Is It the Camera Body or the Lens that Matters the Most?
Well, both camera and lens have a great and equal contribution for an amazing result, but if I need to be specific for one, it is the lens that plays the most important part.
A decent camera body is really important as it determines the image quality and AF precision and speed. Also, durability and comfort while shooting are dependent on the camera body.
However, the lens is considered to be more important because of its effect on the image perspective and depth of field as well as bokeh.
Lens sharpness is sometimes considered to be the most important factor by many photographers, even though the case is not true always.
For instance, you might have a pretty sharp lens but don't include a wide aperture to capture landscapes and can't blur the background as well.
It is the lens that lets you use unusual angles and capture stunning shots. Photographers have experimented with pairing high-end lenses with a cheap body and the opposite pattern as well.
It is seen that the audience ends up liking the products coming from the high-end lens and low-end camera body.
So, it can be said that the lens is the most important and is considered as a better investment as they keep their value, unlike the camera bodies.
You can literally use a 20th-century lens and may get great outputs but in the case of bodies, especially the digital ones won't do the same. A prime lens is the perfect example of that. See the best prime lens for Sony A6000 if you own one.
Will a Canon Lens Fit on My Sony ZV-E10?
This might break your heart but I have to tell you that no Canon lens is compatible with Sony's proprietary lens mount and ZV-E10 is no exception to that.
However, you can use a Canon EF lens with the Sony mirrorless camera with the help of an adapter. There are adapters of many kinds but the high-end electronic adapters will provide the right exposure and autofocus.
There are a wide variety of adapters available on the market to convert the Canon EF lens to work with a Sony ZV-E10 mirrorless camera. There are type major types of adapters that are discussed below:
Passive Lens Adapters
Passive lens adapter is the cheapest type of lens without electronic functionality. It will eliminate the autofocus and aperture control from you. Rather, you have to manually focus the lens and adjust the aperture which might be troublesome.
However, there are some brighter sides as well. This type of lens allows you to use fisheye on your Sony camera. They are also inexpensive and require low maintenance.
Electronic Lens Adapters
Electronic lens adapters are the most popular type of lenses as they allow you to control autofocus and aperture with the proper electronic connection.
They may be more expensive than passive lens adapters as they require more electronic components.
This type of lens is the best option if you need to use a large aperture lens such as f/1.2 or f/1.4 from Canon EF mount.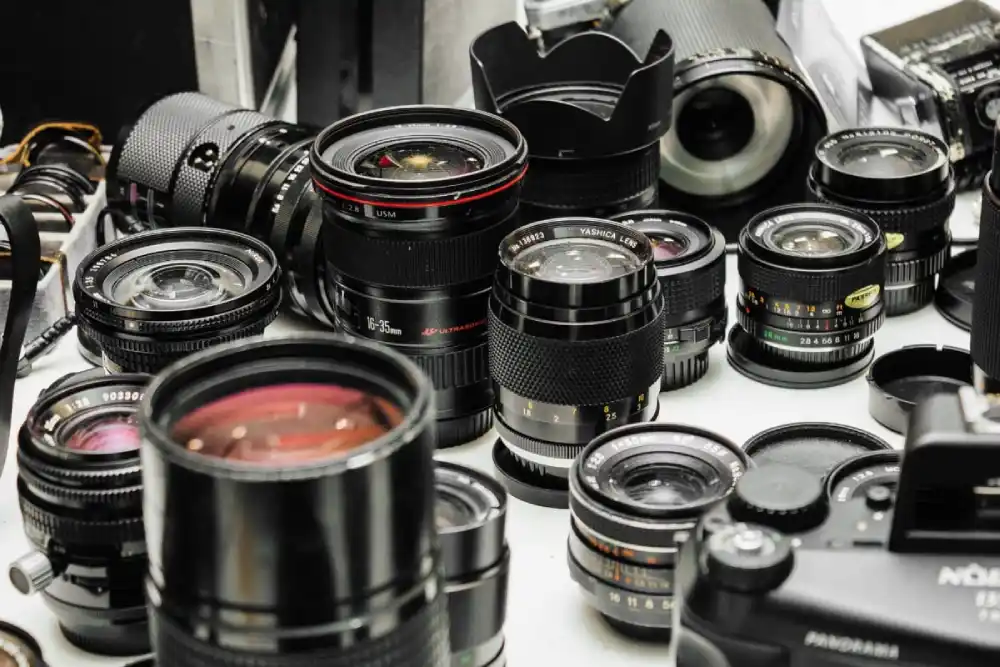 Best Lens Adapters for Canon EF to Sony E-Mount Lens
As I already said that electronic lens adapters are the best choice to make if you are okay with their price. Here I bring some of the best lens adapters for Canon EF to Sony E-mount.
Frequently Asked Questions (FAQs)
1. Can you use Canon lens on Sony?
To answer simply, no Canon lens is compatible with a Sony camera body unless you use an adapter. Only the right adapter lets a Canon lens work with a Sony body.
2. How Well Do Canon lenses work on Sony ZV-E10?
Many people use a Canon lens on Sony camera bodies including me and it works pretty well with the help of an adapter.
However, the electronic preferably the high-end ones allow you to have the same control over autofocus, aperture, and image stabilization.
3. Are Sony or Canon lenses better?
If you consider a mirrorless camera, Sony comes with the best lenses with more features such as built-in image stabilization and eye-tracking.
Final Words
So, we've reached the bottom of the article. I hope by now you have got your answer which might be "Do Canon lenses work on Sony ZV-E10?" Also, this article provides some of the best adapters to choose from.
I hope you liked the article. If you have any more queries, feel free to drop them down in the comment box which I will be happy to respond to.
Thanks for reading up here. Have a great day!
Related Posts: