Different varieties of camera lenses are available on the market to complement your camera focusing range. Such as ultra-wide, wide-angle, telephoto, and others. But today, I will focus only on one telephoto lens: the 75-300mm lens.
Have you ever heard of this lens before?
If the answer is no, then no need to worry. Because in this article, I will explain everything you need to know to make an educated decision on whether or not this lens should be in your camera bag.
Let's dive into what is a 75-300mm lens good for.
What Does 75-300mm Lens Mean?
When considering using a 75-300mm lens for your camera, you also need to know what it means. What you're getting yourself into.
These two numbers refer to the focal length and are separated by the hyphen. The smaller number (in this case, 75) refers to the widest view or minimum focal length. The larger number (and for this lens, is 300) represents the maximum focal length.
The focal length of a camera lens is measured in millimeters (mm), which is the distance between the front of the lens (the glass) and the image sensor inside the camera body.
In other words, this lens has a variable focal length and is adjustable between 75mm to 300mm. With a range like this, you can get decently close to your subject without being close to it.
What Is a 75-300mm Lens Good For?
The 75-300mm lens has a narrower field of view because you can zoom in closer to your subject. Naturally making, this a great lens for taking sports, nature, or wildlife photos from a moderate distance. This lens is relatively lightweight, allowing it to be an excellent option for travelers or photographers who capture live-action scenes and need the option to get close to the action.
This 4x telephoto zooming lens has a newly developed micro USM that makes autofocusing quieter and faster. Also, the 75-300mm lens uses an improved zooming mechanism that makes adjusting the zoom smoother.
Getting a 75-300mm lens for your Canon, Nikon, or Sony camera can be a great addition to your setup for taking pictures at sporting events, portraits, or wildlife photography. You might consider using this lens during community events like Christmas recitals or parades.
Is a 75-300mm Lens Good For Sporting Events?
It's not exactly ideal for a photographer to be out on the field with the football and soccer players, now is it?! If you're familiar with sports, you'll see the photographers on the sidelines with their big lenses trying to capture the action the best they can.
A 300mm lens might not be the perfect lens for capturing sports, but it isn't a slouch in helping you capture those sweet, memorable moments of a touchdown or slamdunk.
PRO TIP: Use the lowest f/stop possible to allow the most light possible through the lens. Increase your shutter speed to freeze the action (a faster shutter speed will darken the photo). This will help expose the photo correctly and blur some of the background, giving your star player more "attention" by eliminating distractions.
Additional Reading: What is Image Stabilization in Photography?
Is a 75-300mm Lens Good For Portraits?
The 75-300mm lens is excellent and helpful in taking portraits of people or pets. When you hit the high focal lengths, get a bit of a natural bokeh in your background.
Another creative benefit of shooting portraits with a telephoto lens is lens compression. You can effectively bring the background closer to your subject by stepping back and zooming in on them. The outcome is crazy because you have something appear closer than it is to the people in your photo.
The more you zoom, the more compression you get. You can do this effect with any 'zoom' on any camera.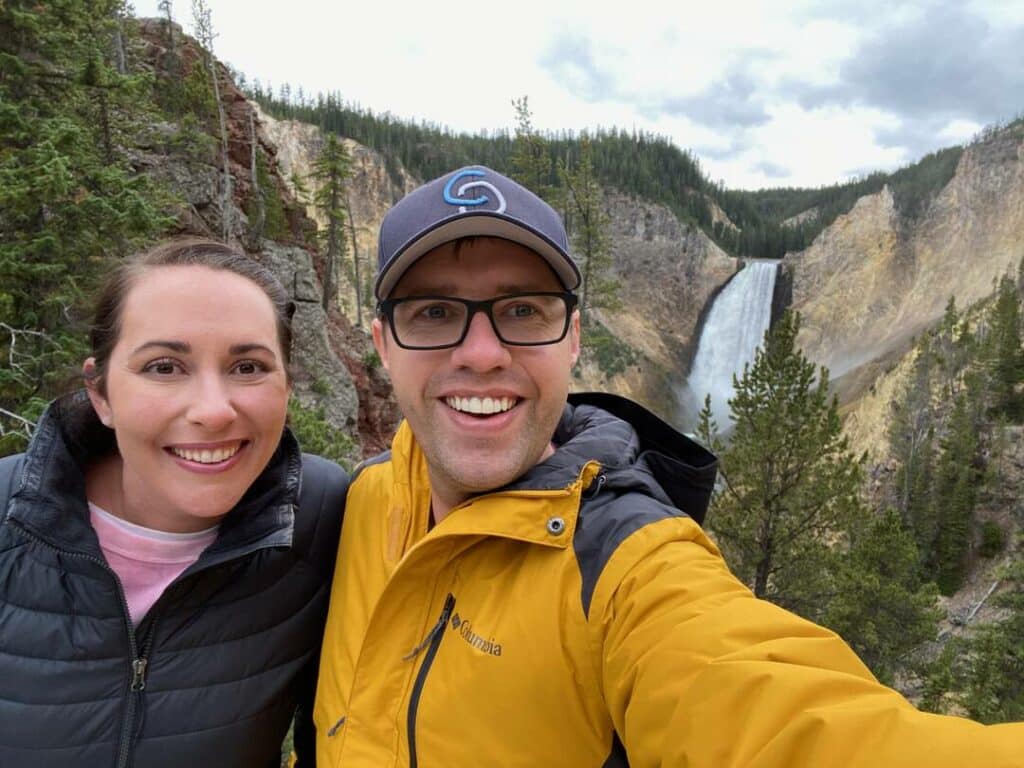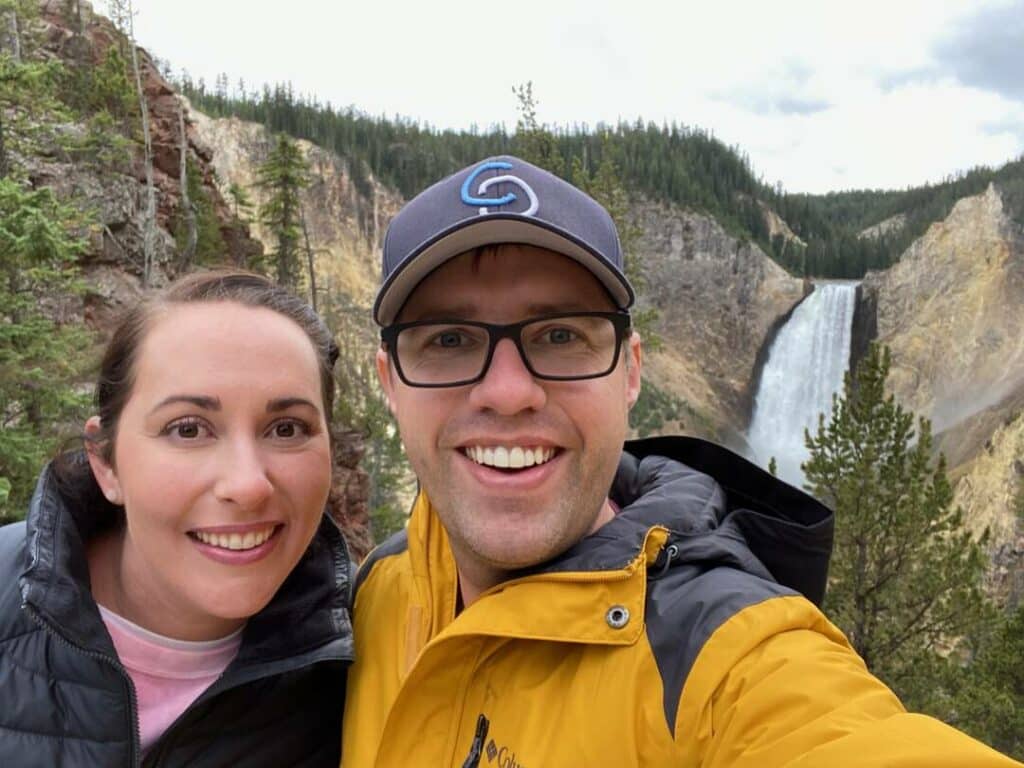 Is a 75-300mm Lens Good For Wildlife Photography?
The short answer is yes! You could successfully use a 75-300mm lens for your wildlife photography. In fact, you'd be incredibly smart too. It would be best to exercise extreme caution when being around wild animals because you cannot predict what they will do and the lengths they will go to defend themselves or their young if they feel threatened by you.
Having a lens that can allow you to get "close" to them without physically needing to be close to them is your safest, smartest bet. Some animals need even more space between you and them, so you might consider getting a lens over 300mm.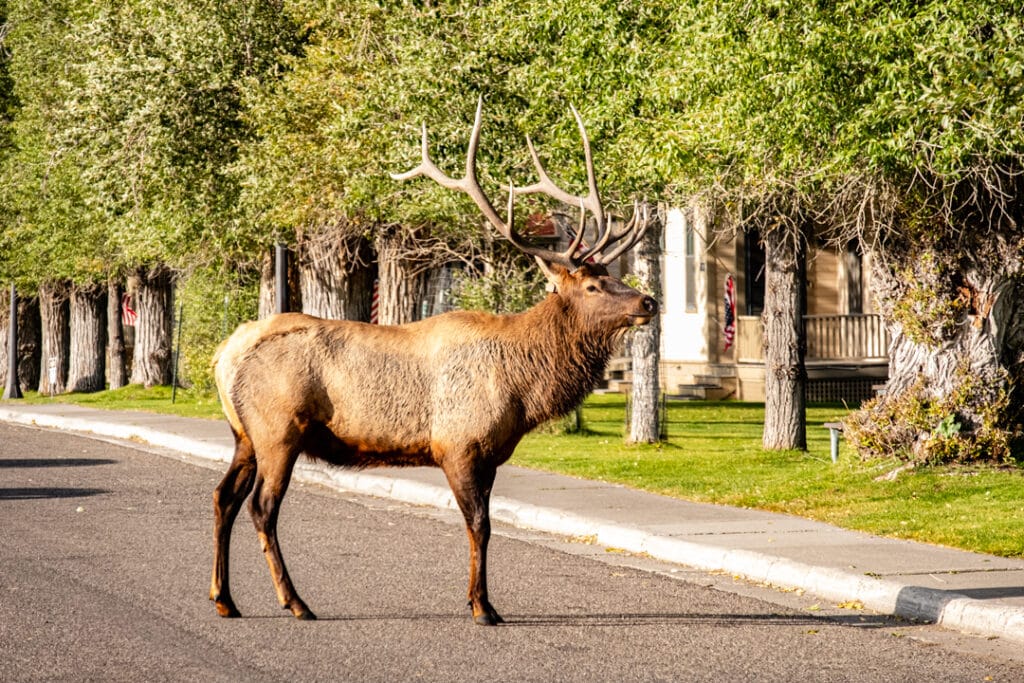 Why Should You Consider A 75-300mm Lens?
In case you are still on the fence as to why such a zoom lens is worth your time, let's go over some quick highlights:
It is super affordable. The barrier for entry in getting a 75-300mm lens is relatively inexpensive. If you are a hobby photographer, check out our recommendations below.
Excellent build quality. Canon is a lens maker that hasn't compromised with the quality of their lenses, even for entry-level models. The central bodies of their lens are made of quality metal and plastic. Canon even included a metal mounting ring, which makes it hefty and durable.
Versatility. Being able to shoot decently wide to incredibly narrow will make this a go-to lens for many situations.
Long-distance shooting. A 75-300mm lens is perfect for shooting anything from far away, such as birds in the sky or athletes at the other end of the field.
Is 75-300mm the Best lens?
As is true with all lenses, you have different grades that range from affordable and entry-level to expensive and professional. It will surely fail to impress you if you compare its picture and build quality with those highly-rated professional lenses. But if you are looking for a lens to get started with that allows you some decent zooming within affordable pricing, then it drives a tough bargain.
How Far Can You Take Pictures With A 300mm lens?
A 300mm lens has a view field of around 5 degrees. Using a 300mm lens on your camera makes a faraway subject appear closer than with a 24mm lens.
How Much Zoom Does A 75-300mm Lens Have?
A 75-300mm lens has a 4x zoom.
Finding out the zooming capacity of your lens is not difficult. You must divide the telephoto focal length number by its wide-angle focal length number.
For example: 300mm ÷ 75mm = 4 (300/75=4)
Do I Need A 75-300mm lens?
Well, it depends on your photography type and which lens will suit your line of work better. If your work allows you to get closer to the subject, then 75-300mm will likely not be an ideal choice and a lens you won't use very often.
This lens is better suited for outdoor shots where you have proper sunlight and more space (so to speak) to take full advantage of the 300mm focal length. If you do indoor photography mostly, I would not recommend this lens, but rather something shorter that allows for even wider photos.
If you need a lightweight, versatile lens to carry during your travels or for those live-action events, then getting yourself a 75-300mm lens can be an excellent investment and addition to your camera bag. As a bonus, it won't break the bank to get one. In other words, if it fails to meet your expectations, you will not regret it.
Canon 75-300mm Lenses We Like
Pros:

Affordable Telephoto lens

Great for hobbyists & beginners

Pros:

Image stabilization works well

Excellent image clarity at full 200mm

Can use with a 100mm lens extender

Cons:

Soft/Blurry images at 300mm

Lower quality when shooting in low light or indoors

Image stabilization is hit or miss

Cons:

Expensive!

It's very heavy, over 3 lbs.

The maximum focal range of 200mm
Entry-Level
Pros:
Affordable Telephoto lens

Great for hobbyists & beginners
Cons:
Soft/Blurry images at 300mm

Lower quality when shooting in low light or indoors

Image stabilization is hit or miss
Pro Level
Pros:
Image stabilization works well

Excellent image clarity at full 200mm

Can use with a 100mm lens extender
Cons:
Expensive!

It's very heavy, over 3 lbs.

The maximum focal range of 200mm
09/22/2023 04:33 am GMT
Conclusion
Different lenses serve different purposes. Before you purchase a new lens, it's always an excellent exercise to consider what photos you want to take and if there is a better-matched lens for the job.
In the case of the 75-300mm lens, it is a great pairing if you're looking to photograph wildlife/nature, sports, community events, and outdoor portraits.
Related Posts: