Do you want to use your old canon lenses in the popular Sony mirrorless cameras? Are you pondering how to get into the Sony system? Can you use Canon lenses on Sony camera by retaining all the complete automatic functionality, including auto exposure, autofocus, and aperture control?
The beginners often face these types of questions, and they always think about how to get rid of these issues! Today I have come up with the solutions. Thanks to the lens adapters!
An adapter can fix these problems and expand your shooting capabilities to new dimensions. You can use your canon lenses on your Sony cameras by using the adapters!
Without any further ado, let's go through the article to find out the methods!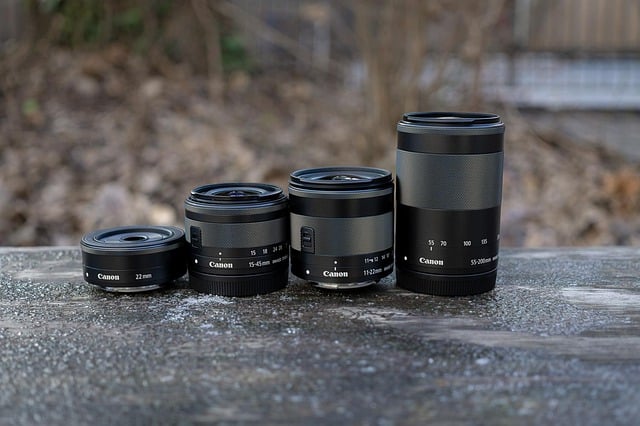 Will A Canon Lens Fit On A Sony Camera?
Sony makes cameras in two basic mounts: A/Minolta AF and E/FE. Generally, none of the Canon mounts adapt well to Sony A / Minolta AF. You will need the right adapter. Sony uses different names to indicate the sensor size for their mirrorless cameras.
Here's a quick list from newest to oldest of the common Canon lens mounts and how they adapt to Sony E/FE:
Canon RF: It is not easily adapted to Sony E/FE.
Canon EF-M: This also cannot be adapted to Sony E/FE.
Canon EF-S: This one is designed for 1.6X crop DSLRs. These lenses are easily adapted to Sony E/FE. When you have the right adapter, it will perform essentially like native lenses with full exposure and autofocus control.
The EF-S lenses do not work on Canon full-frame DSLRs but they work fine on Sony's mirrorless APS-C and full-frame cameras.
Canon EF: This one is designed for full-frame DSLRs. It works with Sony E/FE using the same adapters that support EF-S. Don't worry! The adapters have two different alignment marks to accommodate the subtle difference between EF and EF-S.
Canon FDn: This one also works ideally as fully manual lenses on Sony E/FE bodies using an adapter. Generally, the FDn lenses use a bayonet mount.
Canon FD: This one uses a breech-lock and adapts identically on Sony E/FE.
Canon FL: This predecessor to FD is also fully compatible with FD/FDn mounts and adapts identically to Sony E/FE.
Some Recommended Adapters
Let's see some of the top-rated adapters for Sony camera –
Fotodiox Pro IRIS Lens Mount Adapter
Fotodiox is an affordable lens adapter that allows Canon EF lenses to fit into Sony E-Mount cameras. It has a sturdy build that lasts for a long time. The all-metal construction with chrome-plated brass mounts ensures a secure and solid fit without any gap or wiggling.
Its built-in iris control has some control over the light that comes through the lens. According to some users, the light leak is a problem with this adapter. The cheapest solution for this is to put a piece of tape over it.
Some functions of the lens rely on electronic communication with the camera body, such as autofocus, AE metering, etc., will be disrupted with this adapter as it is a manual one.
Metabones Canon EF/EF-S Lens to Sony E Mount T Smart Adapter
Metabones is an amazing lens adapter. There is a rubber gasket to save the E-mount connection from debris. The LED is for notifying the adapter's operation mode and status.
The dedicated switch controls are for in-body image stabilization to reduce the amount of blur when the camera shakes. The 32-bit processor of this 5th generation Metabones adapter gives you control over all aspects of autofocus.
Moreover, it allows firmware updates. This feature improves the overall performance of your camera and gives you control over exposure settings, autofocus, image stabilization, noise reduction – all the things that you need to click a decent photo.
Novoflex Adapter for Canon FD Lenses to Sony E-Mount Body (NEX/CAN)
This lens adapter lets you mount your Canon FD lens to your Sony NEX camera. It is not compatible with Canon EOS lenses.
This one does not transfer information such as autofocus from the camera to the lens. However, automatic exposure metering is possible, which corrects the shutter speed and aperture depending on the amount of light that goes into the camera.
It is very precisely made to focus to infinity to take a sharp click of things situated at a distance. Moreover, it will come with a one-year warranty against manufacturing defects.
What Problems Will You Face Using The Adapter?
When you are going for the Canon lenses on Sony systems, you must keep in mind the drawbacks. If you are interested in video with autofocus, lock-on tracking, hybrid AF, etc., you will want native lenses on your Sony system.
The adapter works fine, but you may find problems in continuous tracking moving subjects, off-center focusing points, and other performance aspects.
For birds in flight, fast-action sports, fast-paced events, and similar subjects, native lenses are preferable. If you are dealing with more sedate subjects, it works very well.
The focus will be quick and effective for the recommended adapters but does not work in shallow light or off-center, and tracking is less usable than with native Sony lenses. It also doesn't autofocus appropriately in video mode.
Final Thoughts
Can you use Canon lenses on Sony system? Actually, this depends on the photographers' preferences and requirements. Let me know in the comment section about which one will you choose – third body lens vs. native lens?
Related Posts: