This is my last post before Photoshop World in Las Vegas!!


This is an El Camino I found on the side of the highway near St. Anthony, ID. I really wanted to do some light painting of an old car (probably because I am a car guy) and this was about the only one I found that I could get to.


As you'll be able to tell from the original scene, I had to add a lot of photoshop skills to it. Being right next to the highway, I had a hard time trying to light up everything I needed for the scene, so much of the background areas I didn't get as well as I would have liked or needed.


So, I spent some time working on adding the sunset into it and the windmill. I added the mill because there was tree on the left side that I didn't light up and, obviously, it had to go.


The dust trail came by way of accident. I had some trouble with the difference of lighting at the base of the fence and so I improvised. I actually like the final product of having the dust trail as it gives it motion.


Let me know what you think… Let me know that you enjoy seeing my work because sometimes, I would rather not spend the time.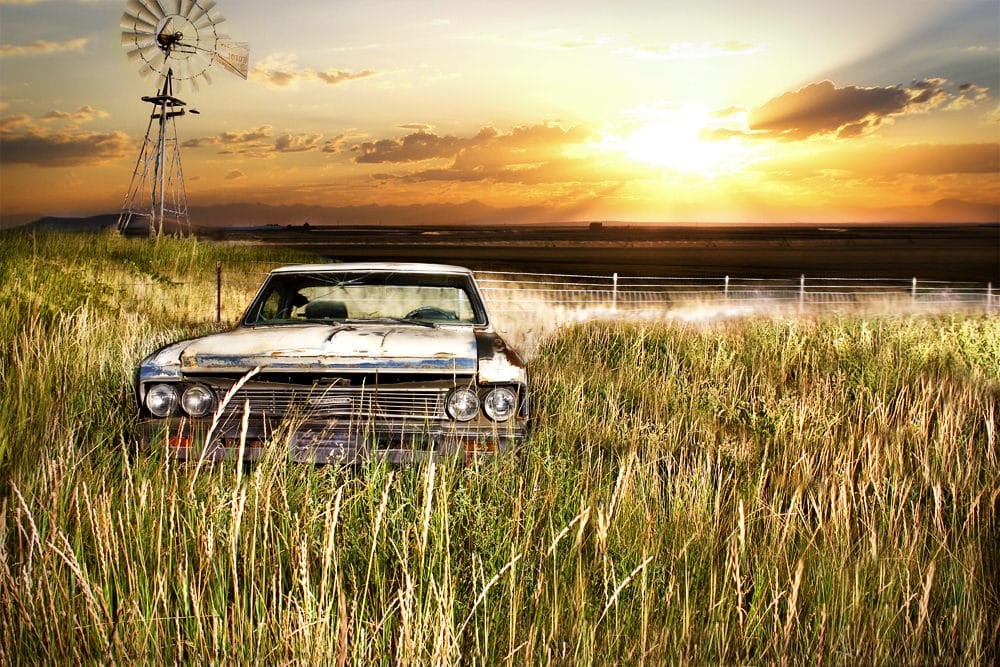 Final Scene – Additions: Dust trail, Windmill, and Sunset.
Original Highway Scene – You can even see light trails of taillights from cars going by.