Are you one of the educators, marketers, or business owners who've been hosting webinars for a long time? You might be satisfied with the outcome yet want a little better. As the webinar thing is trending heavily, it got tougher for you to stand out from the crowd.
Do I need a camera for a webinar? Is it going to draw more audience to my webinars? We'll try to answer why it's essential for you to get a webcam, and at the end, we made a list of some cameras and microphones for your webinars.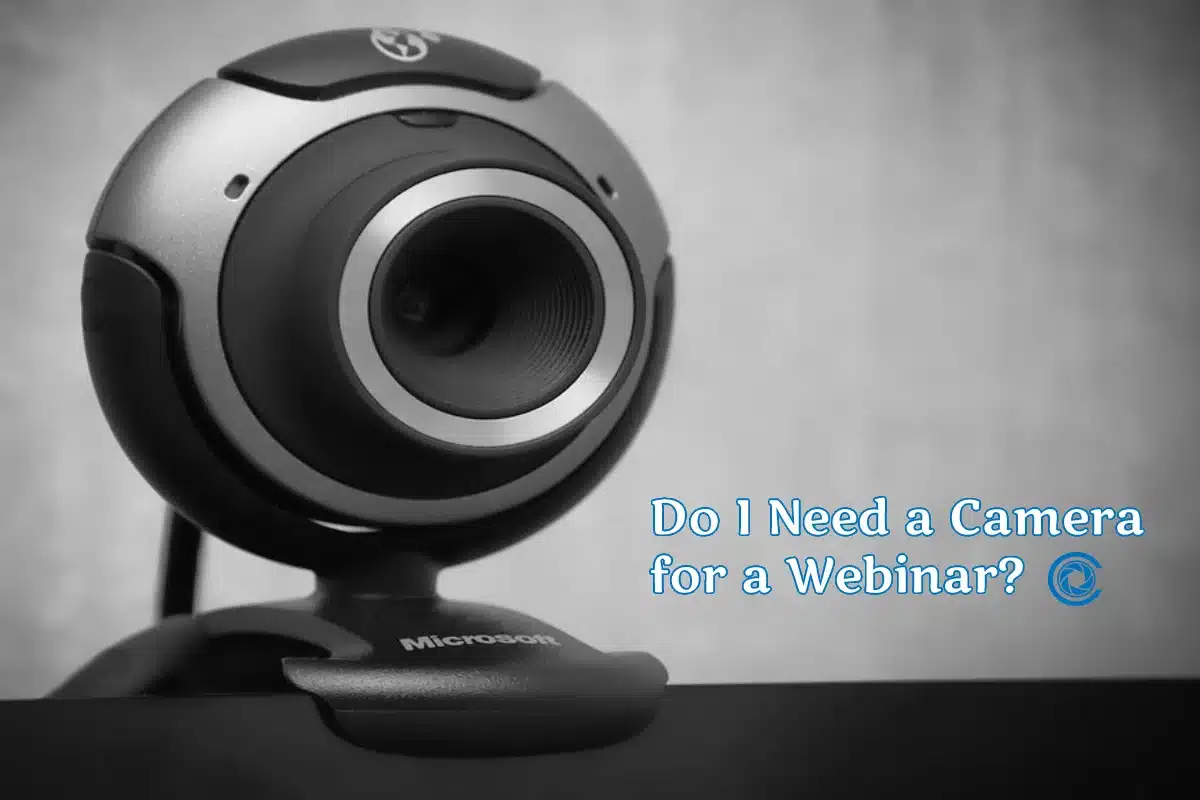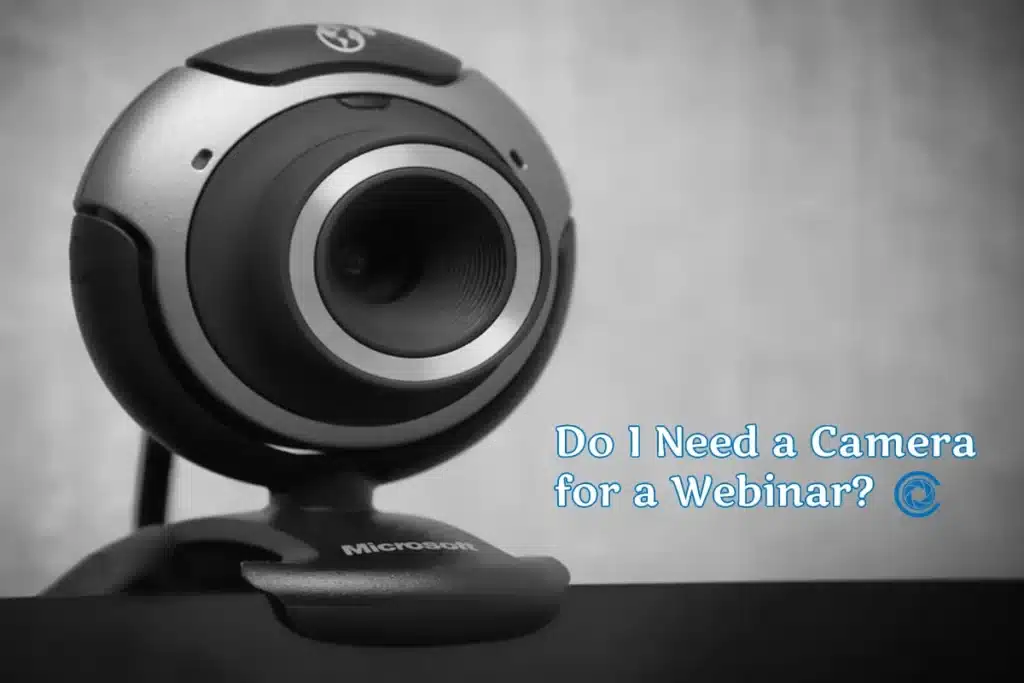 Do You Really Need a Camera for a Webinar?
If you're a business owner trying to promote your brand and products, then your webinars have to be top-notch. What are the things that make your webinar seem legit, solid, and trustworthy? Discipline, that is.
You can't go on webinars in a t-shirt and shorts. You have to dress up in formal attire as it'll make you look like an authority instead of a random street boy.
But is formal dress-up enough to build trust in your audience? No. You've to put in a little more effort. It'd help oodles more if you bought a camera for webinars. The audience is intelligent enough to realise you're using a good-quality webcam.
This will make them think, if a person is spending so much on a webinar, there must be something about his brand. And it makes sense. On the other hand, the reaction is different when they join a webinar with low-quality video.
So, the advantage is that it'll build trust in the audience, and eventually, they'll start to invest in your brand. They'll buy your products. They'll repurchase, and your business will grow overnight. That's true and logical. Now let's acknowledge the best camera for your webinars.
What is the Best Camera for a Webinar?
A good camera will provide clearness to your video, and the audience will have a better experience. That's a crucial thing to make your audience stay in the webinar. We listed the best webinar cameras for you. Let's have a look.
Hands down, this is the best webcam for MacBook pro. If we talk about the unique features, the light ring system will catch your eyes. Although it's optional to go with or without, we'd recommend you to go with it if you like to keep the background dark yet show your face clearly. Otherwise, it's a waste.
When you use HD 1080p mode, you're likely to get 30 fps speed. And as you go with HD 720p, capture speed is twice, which is 60 fps.
Other features include advanced autofocus, a microphone, and adjustable brightness. This lets you move as much as you want, speak in a low voice and sit anywhere regardless of the lighting of that area.
A highly recommended webcam by users. First thing first, the camera resolution is 1080p, which is excellent. The picture quality is the first thing you should look into, and this webcam passes the test.
Now comes the capture speed. It provides two options; the first is HD 1080p at 30fps, and the second is HD 720p at 60fps. As a business webinar, you may have to showcase a few products or talk a lot about them. So, it'll be better for you to choose the latter option.
This camera also comes with other features like HD autofocus and brightness correction. This means the autofocus will record each of your moves smoothly and make you look clear even in darkness.
It has something wrong with its microphone, to be honest. But as long as everything is fine with the video quality, you shouldn't be as concerned.
This is yet another affordable option for you with a 1080p High Definition camera. While you're living at a conference, it's not going to be as lovely, but 720p is a great deal.
The ability to record explicit videos even in darkness is a unique feature. Some other features include high precision glass lens, autofocus, and high-fidelity microphone. So satisfying.
You can grab one of the cameras mentioned above for your upcoming business webinars. While you may not like to spend the extra money, you'll like it when money starts pouring in from the webinars.
Do you need a Microphone for your webinar?
You must have noticed built-in-microphones in most phones and laptops are kind of garbage. No one loves their recordings that cheap, let alone professionals for their webinars. Then, if you have a webcam, things are a lot better.
You're OK to go with microphones that come with webcams. They're much closer to individual microphones but yet not the same. If you're looking for the best audio quality, at least top-of-the-line then hold your breath and order a microphone!
Things are different henceforth and your audience can feel the difference. Here's a few microphones that have been recording webinars for successful professional people over the years.. Let's jump right in.
What is the Best Microphone for a Webinar?
So as not all of the microphones on the market aren't the same, you have to be very sensible while buying one. Here's our top three microphones for you.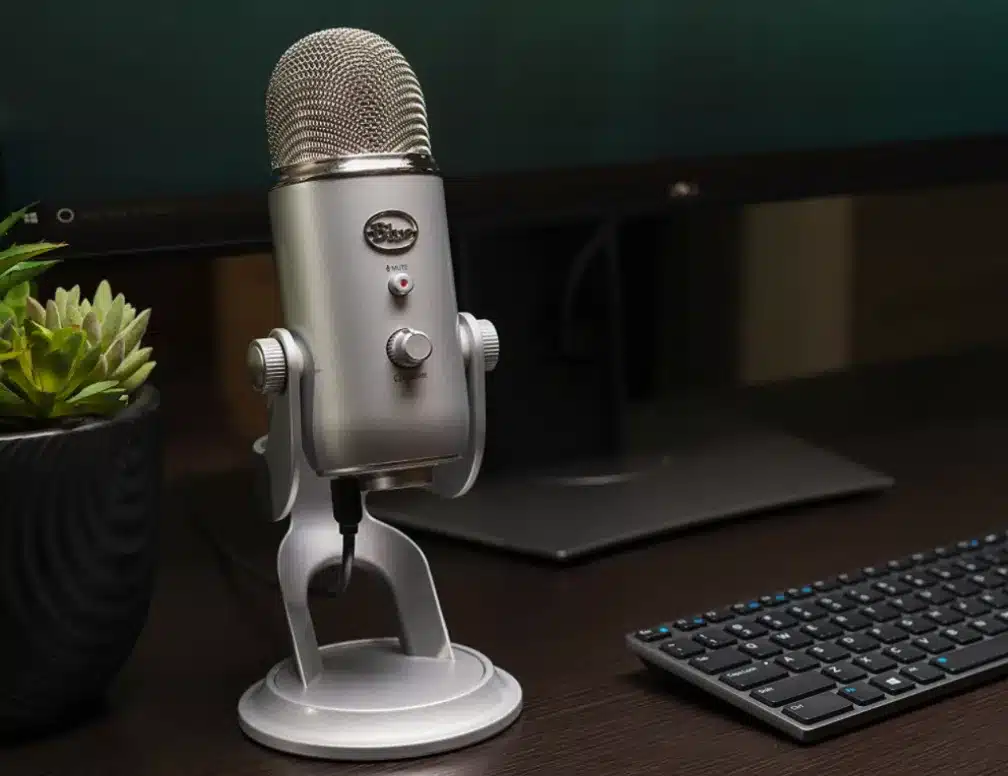 Yeti is a high fidelity microphone to help you record your webinars with a more peaceful and professional voice; a voice that'll make your audience melt down.
It's appropriate for game streaming, YouTube, zoom calls, podcasting and music. The microphone also comes with a blue voice software. So, the microphone has the ability to enhance the voice with effects.
No matter webinar, music recording or gaming, Samson Meteor Mic helps you to record with rich audio. This mic is designed with one of the largest condenser diagrams amongst any available USB mic. If you want your voice to be clear, smooth and trustworthy(yes, you heard it right) then this Samson mic is your Saviour.
Again it comes with a 16-bit, 44.1/48kHz resolution that makes your voice sound professional and authoritative.
I know how it feels when you already spent $1000 on several microphones for the webinars, but you're yet to find a reliable one. In this case, I can remember a microphone that you can't go wrong with. The Audio-Technica At2020! It's unique with its low-mass diagram, allowing for better frequency response and superior transient response.
The noise level of this microphone is 20dB SPL. This means it's perfect for recording webinars even at home and the recordings will still be clear and concise.
How to Switch Laptop Camera to Webcam?
It's a pretty easy task only if you know how to do it. But if it's your first webcam then here's how you do it.
Press Windows + S and go to the control panel by choosing the first item on the list once you type for "control panel."
Now click "view devices and printers," and you should find your webcam here. Finally, set it as the default.
See, wasn't it easier than I said it is?
So, you learned to set up the desired camera before joining a zoom meeting, but if you forgot to do that and already joined a meeting then, this is how to switch camera in zoom meeting.
Look for "stop video" in the toolbar. Don't click that. You'll find an up arrow just to the right. An entire menu will pop upright.
You'll see it offering you the camera options you have access to.
Choose the camera you want to use in the zoom meeting.
See how easily you switched to your desired camera! So fast and so easy!
Conclusions
So "Do I need a camera and a microphone for a webinar"? yes, you do, despite having the desktop, its camera and microphone. Investing in a webcam will increase your sales dramatically either because you could showcase the products well or by building trust. And it's not even that expensive. You can buy an excellent webcam at an affordable price. So, time for you to grab a cam.