Email Signup
Integrated with MailChimp to collect email address for newsletters.
Enhanced Imagery
New graphics and images for appeal and content clarity.
Mobile Friendly
Automatically resizes for mobile devices of any screen size.
Custom Forms
Collect specific information to best help customers and clients with inquiries.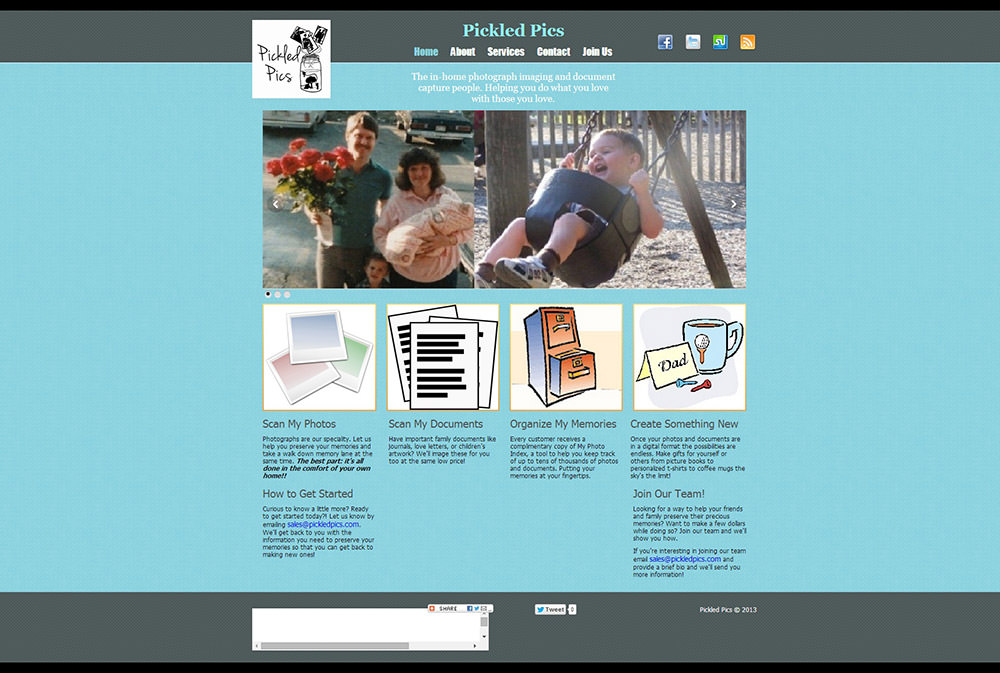 The owners of Pickled Pics came to me as they wanted to jump start their business with a new website. They made earlier attempts to break into the market, but for one reason or another, not as successful as they wanted.
Before sending out flyers and doing all they could to drive traffic, they wanted to make sure that their website looked great and provided all the extra information someone would need to make a decision about using their photo scanning services.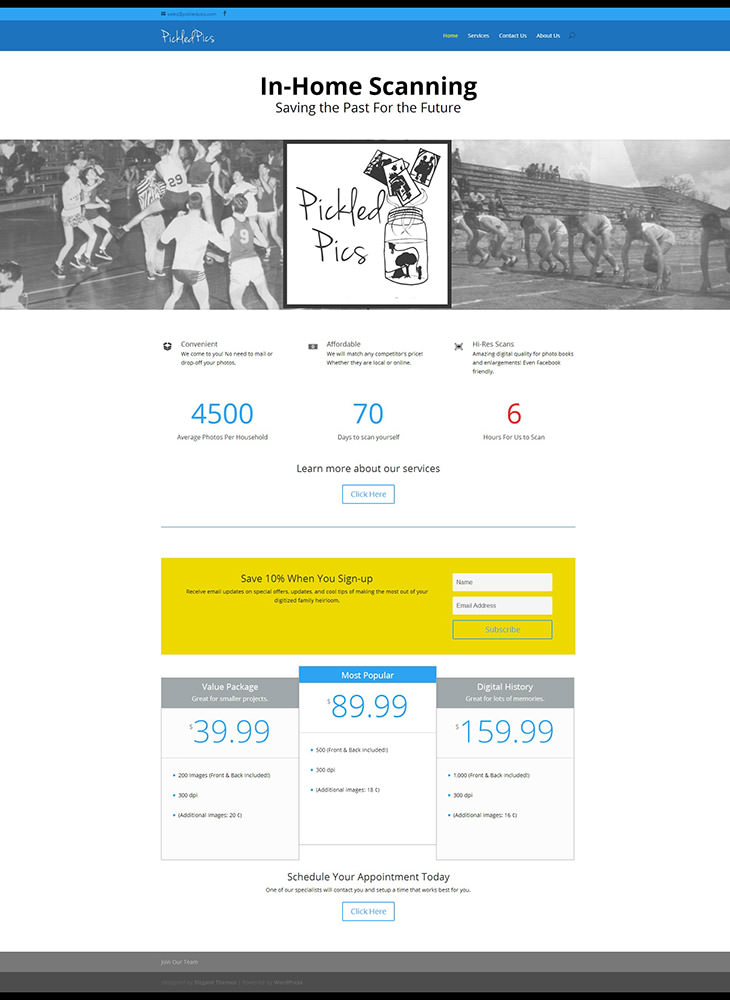 Need your own website rebuild?
Being online isn't enough anymore. Having a website that does everything you can't is what's needed for success in today's highly competitive digital arena.