Event Registration
EventEspresso plugin used to manage venues, payments and attendees.
Email Signup
Integrated with MailChimp to collect email address for newsletters.
New Logo
Completely redesigned logo to reflect modern feel of the new website.
Enhanced Imagery
New graphics and images for appeal and content clarity.
Mobile Friendly
Automatically resizes for mobile devices of any screen size.
Social Media
Keep the conversation going with various social media plugin tools.
Training Videos
Training videos on how to use WordPress and specific features of website.
Google Analytics
Understand better how visitors use your site and it's performance.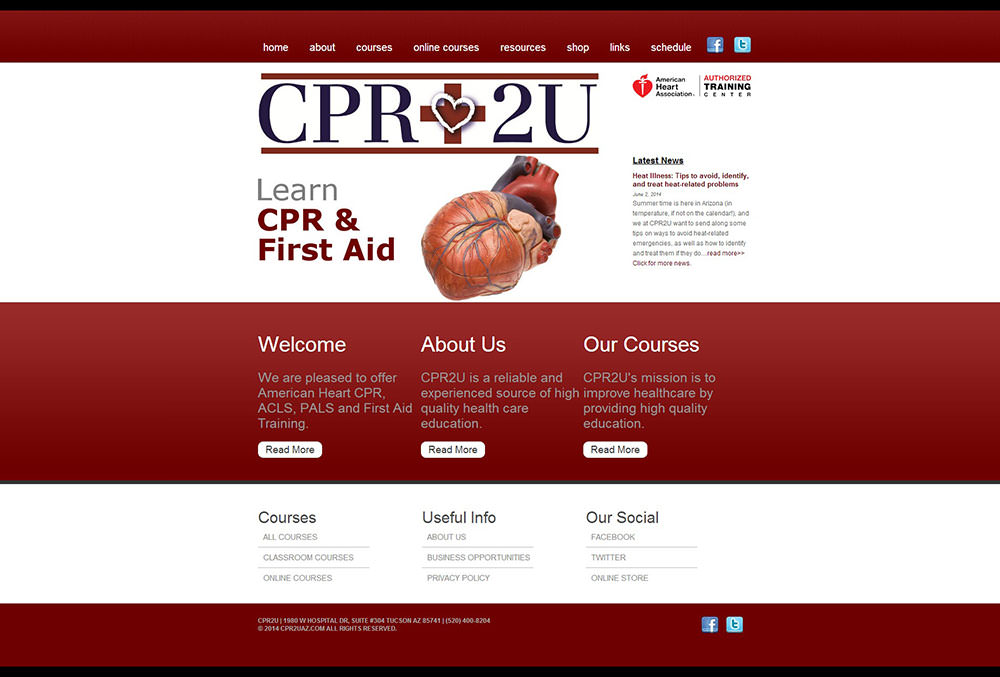 This website is intended to service those in the Southern Arizona area with in-person CPR certification courses. Using the event registration plugin, EventEspresso, we are able to offer the different classes on different times and dates and keep better track of those who will be in attendance.
There is also backend access for instructors to access student lists and other documents they might need to teach the different courses most effectively.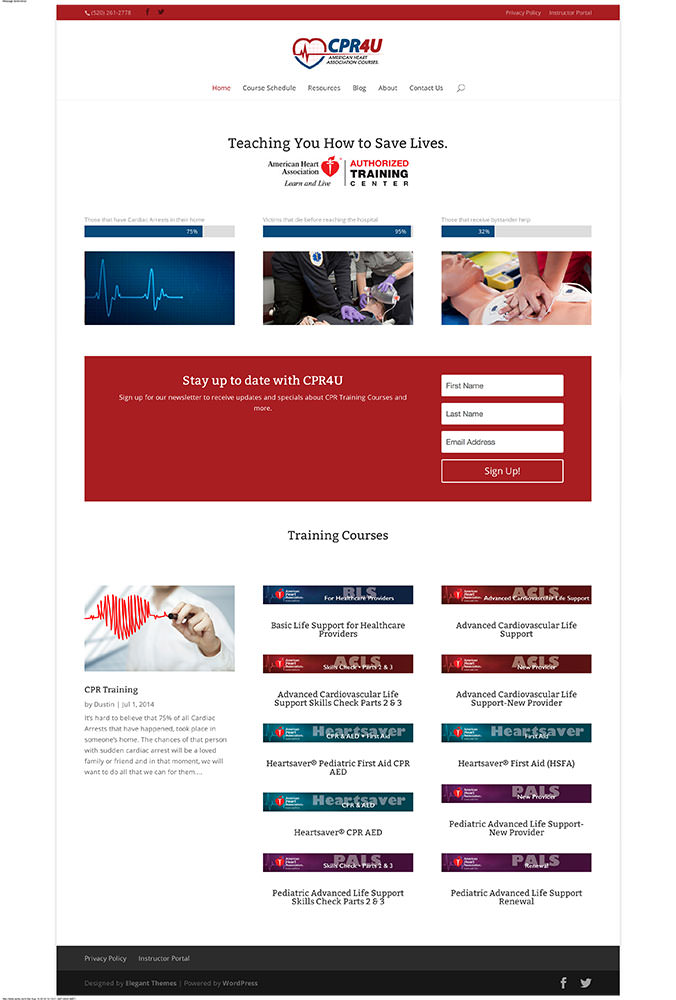 Need your own website rebuild?
Being online isn't enough anymore. Having a website that does everything you can't is what's needed for success in today's highly competitive digital arena.