eCommerce
Online store with contractor and surveyor supplies using WooCommerce.
Email Signup
Integrated with MailChimp to collect email address for newsletters.
New Logo
Completely redesigned logo to reflect modern feel of the new website.
Enhanced Imagery
New graphics and images for appeal and content clarity.
Mobile Friendly
Automatically resizes for mobile devices of any screen size.
LinkedIn
Integrated with LinkedIn to autopublish articles to account profile.
Custom Forms
Collect specific information to best help customers and clients with inquiries.
Google Analytics
Used to better understand your site performance.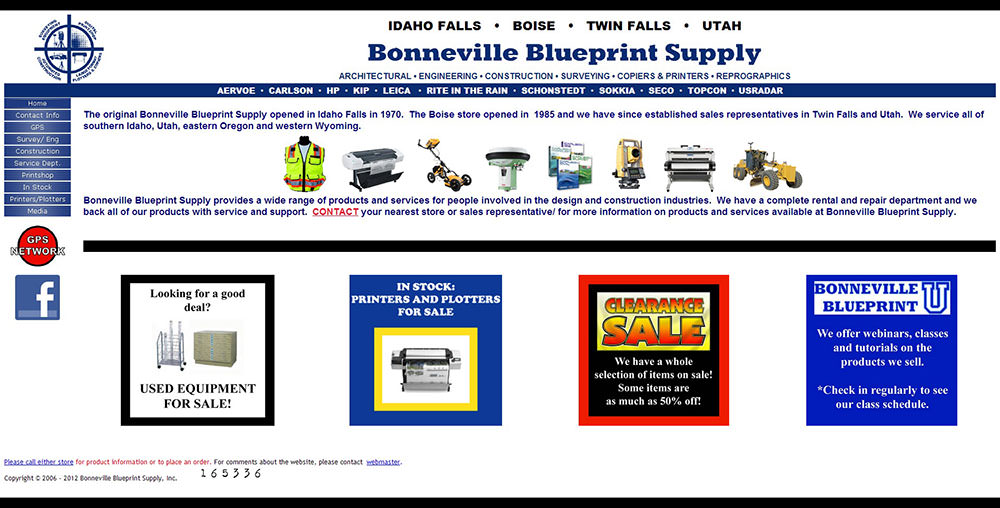 The biggest reason for this website rebuild is because the owners no longer could access the files to change it. The original designer used Microsoft Front Page to create the website. Not only could they not access the files, the software they used is out of date and no longer supported.
Rebuilding the website on WordPress will allow for more up-to-date web technology and easier access to their site content.
This company sells a lot of supplies to contractors and surveyors, but they also sell a lot of the technology equipment that is needed as well to get the job done. eCommerce was setup to allow easy purchase of the "little things" with detailed information for the more expensive things.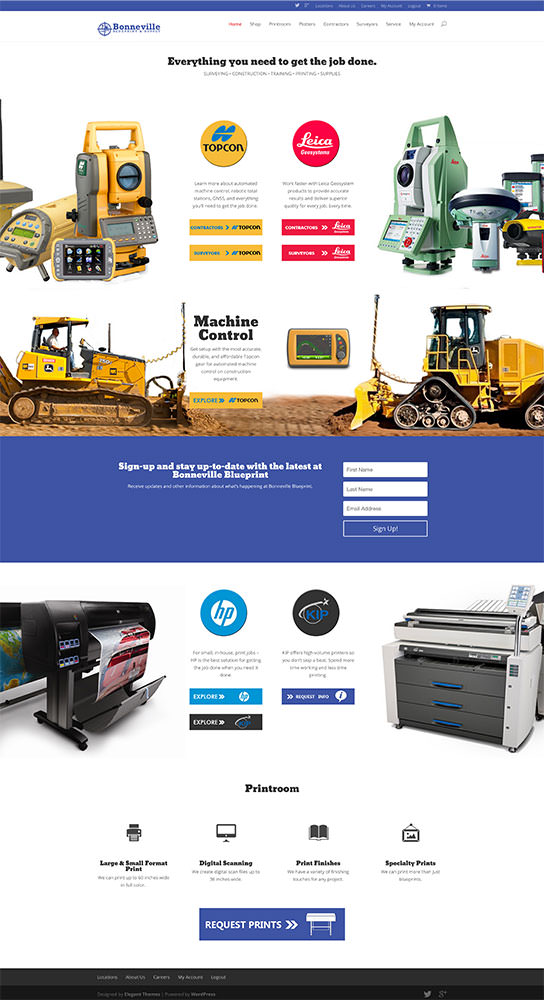 Need your own website rebuild?
Being online isn't enough anymore. Having a website that does everything you can't is what's needed for success in today's highly competitive digital arena.