Idaho Dance & Music Festival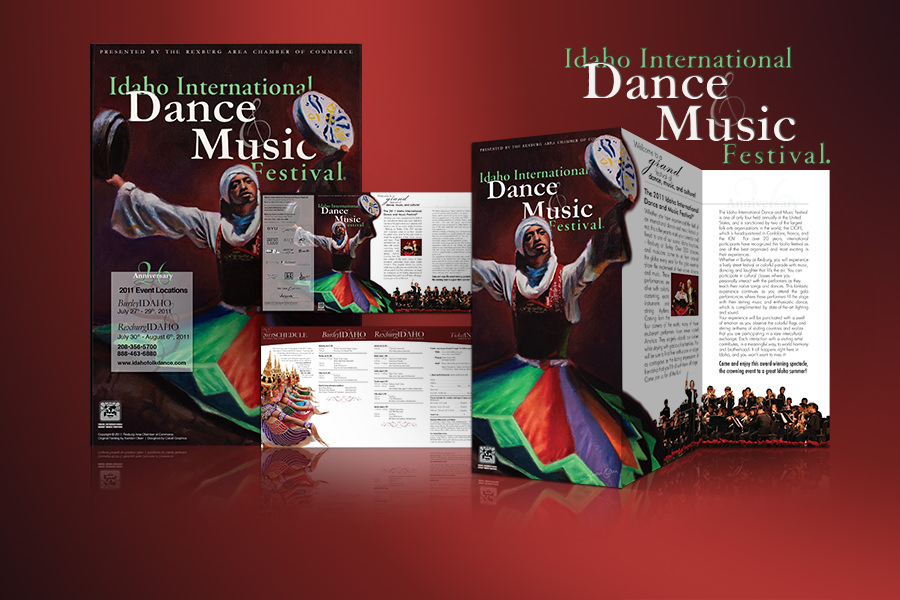 The Rexburg Area Chamber of Commerce was in need of a graphic designer to help them design their upcoming Dance & Music Festival poster and brochure. I was recommended to them through a member of the Chamber and the pressure was on to create something that would WOW them. They fell in love with it and asked if I would come back the next year. The artwork was done by a local artist, but the rest is mine.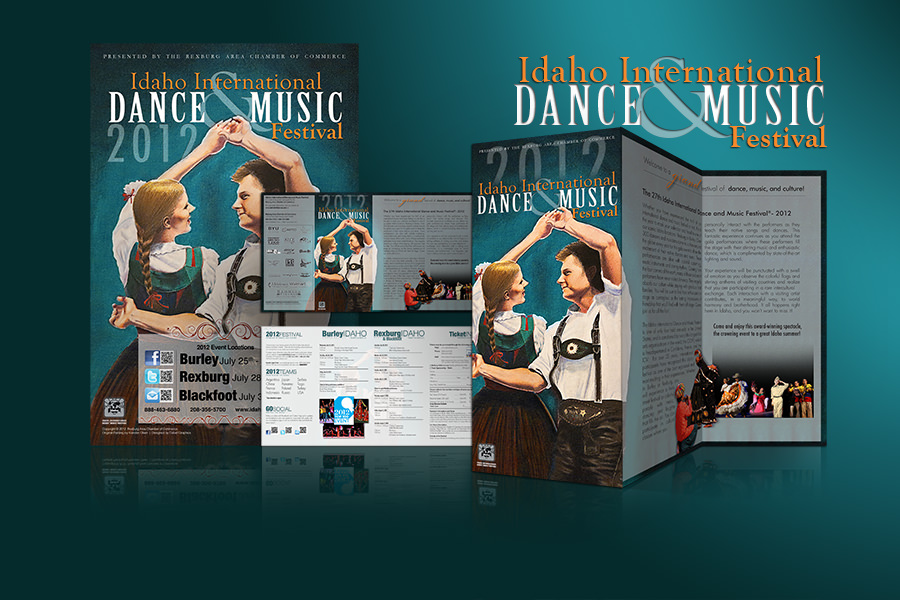 Looking for the same WOW factor for this year, I kept the same elegant feel as the year before. However, I added more of a contemporary feel with typography and design elements. I very much enjoyed working on the poster a second year because I was familiar with the Chamber and what they liked most. The artwork on the front was done by a local artist.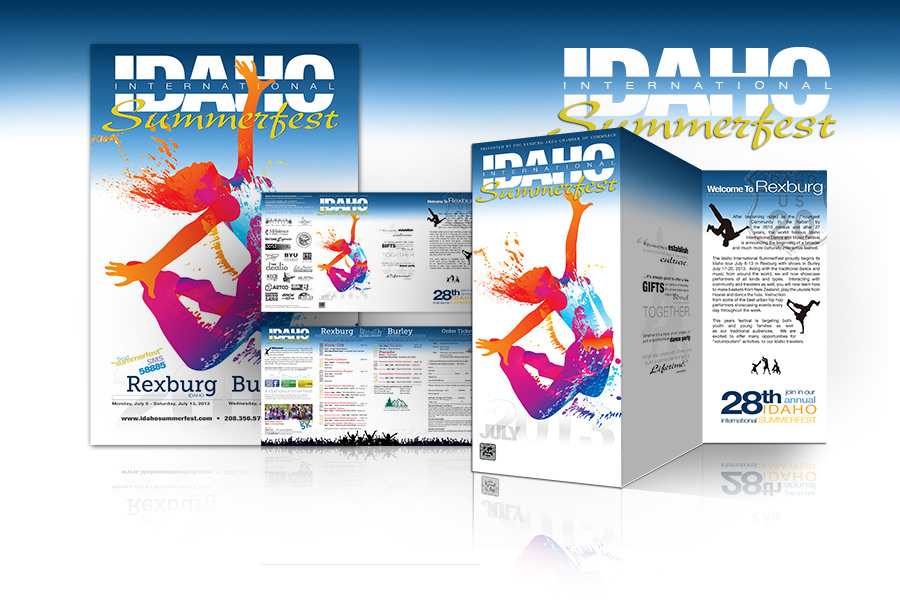 The name of the festival changed to Idaho International Summerfest for 2013. The Chamber needed a rebrand of the event to appeal more to the college students in the region. The goal became to make the poster and brochure fun, hip, and alive. The elegant design from years before wasn't going to do it. I think we nailed it. The artwork was purchase online by the Chamber. The same design carried through into 2014 for brand consistency.