---
Career – Author, Instructor, Marketer & Guru
September 2011 – September 2013
---
My time at Improve Photography has been by far the most defining in my career and probably the most exciting. We used Facebook, Twitter, Email, YouTube, and podcasting to grow a fan base to over 200,000 people from places around the globe wanting to learn how to use their cameras and take better pictures. Because we were growing so fast and seeing near instant results from a lot of things we put in motion, we were constantly on a crash course of learning what worked, and what did not from our content to online marketing.
YouTube Videos
We recorded and edited our own videos for online classes and to accompany certain blog posts. Used Canon Vixia cameras to record video, lapel mics with a Zoom H4n to record audio, and videos were processed with Adobe Premiere Pro.
Photoclasses.com
30-day photography courses that included podcasts, 210 videos, 30+ screen captures, 90 sample downloads, and 20+ summary quizzes.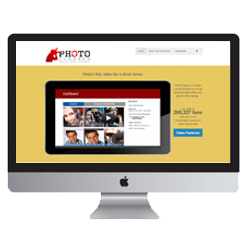 increase in online student capacity from 70 to 500 students.
7 Online Classes
30-day Video Based Courses
210+ Videos
A video for each lesson.
90+ Sample Downloads
Downloadable lesson content.
20+ Summary Quizzes
Questions to test the knowledge from a set of lessons.
Social Media & Email
Social media posts were intended to generate conversation with site fans and alert them of different things going on. Emails were used to drive traffic to the website through helpful tips, promotional offers, and industry updates. Everything combined was intended to promote loyalty for the online classes, podcast, and the blog. Click to enlarge.
Display Ads
Used for featured images on the website, Pinterest Pin-It buttons, and banner ads. I designed these to be used for the blog posts published to the website. Scroll below for links to articles I've written.