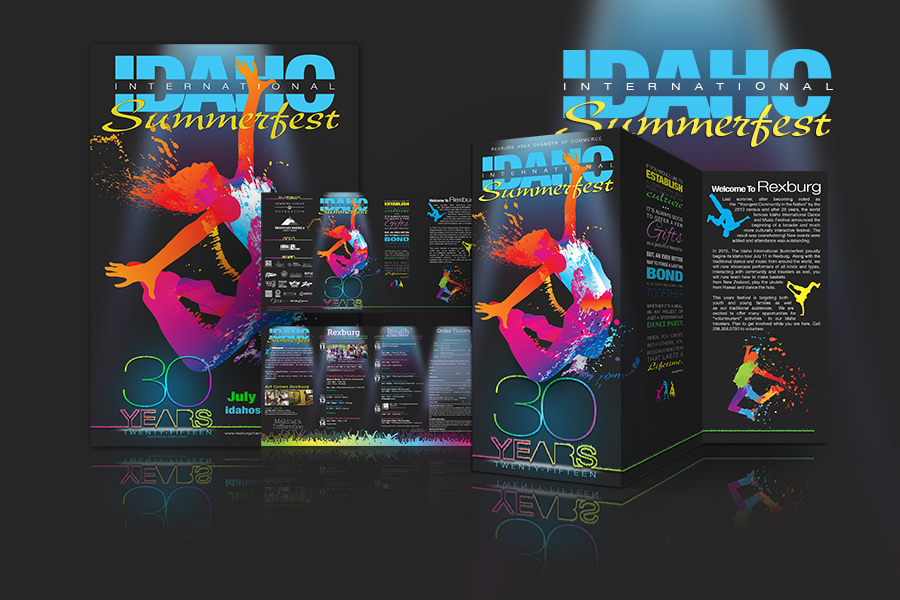 2015 is probably my favorite design! They wanted to keep the same 'layout' but switch it up just enough to show that it was a new year and a little somethin' somethin' for 30 years running.
The Executive Director said, "I want bright neon colors. Like, neon lights! There just needs to be more energy."
I thought a lot about how the design could show not only neon colors, but look like neon lights. Doing some research, everything about neon lights had a common trend… you really only see them in the dark! That's when the idea start flowing. The design is going to have a dark background with a spotlight. The neon colors easily showed up and with some added photoshop glow, I think I found what they were looking for.
After getting the final approval for the design and to keep moving forward, the committee members said this was their favorite design yet!
Since it's not my first rodeo in cramming information into the brochure, it wasn't as much of a challenge. However, every year I feel like they keep adding more and more to it.
In the end, this is a great example of how years of experience bring about some of your greatest work.