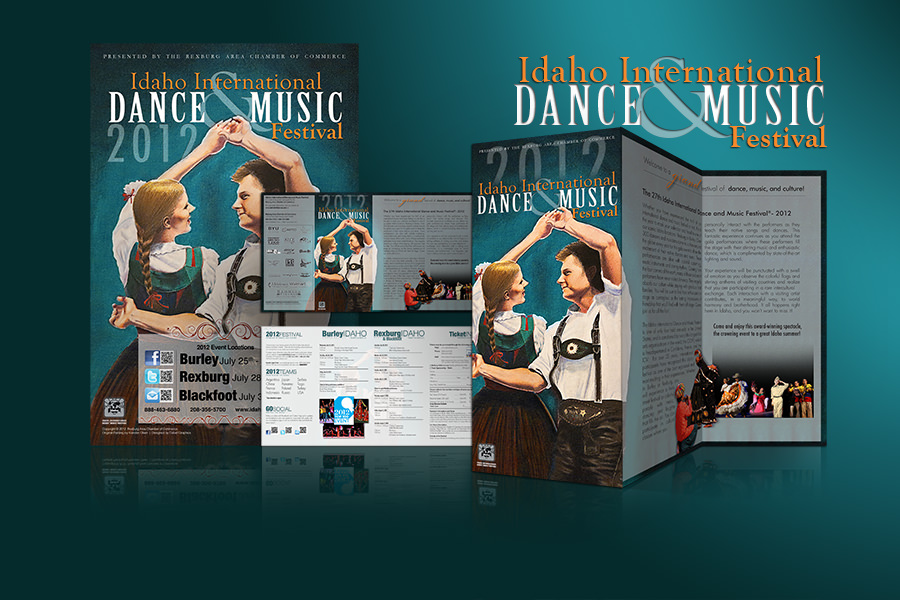 Having really enjoyed working with the Rexburg Chamber in 2011, I went back and followed up to see if they needed any help for the 2012 Poster and Brochure. Without any hesitation, things started rolling into place for the 2012 project.
The challenge this year was increased content. They added events and wanted more pictures inside – but they didn't really want to sacrifice any content either. The same challenge I had in 2011 of arranging text was very much present in 2012.
The design was still very much along the same tone and feel of the 2011 Poster, but with it's own refinement and changes. The artwork was done by a local artist, it was my job to design everything around it.
Feeling like everything was more streamlined and smoother than the last year, the project still took about 2 months to complete. While the general layout and content stayed the same, working through the different event changes and new sponsors really slows the project down in the early stages of getting things in place before the rest of the planning can move forward.
It was another successful year with a committee that was very please with the work I have produced for them.