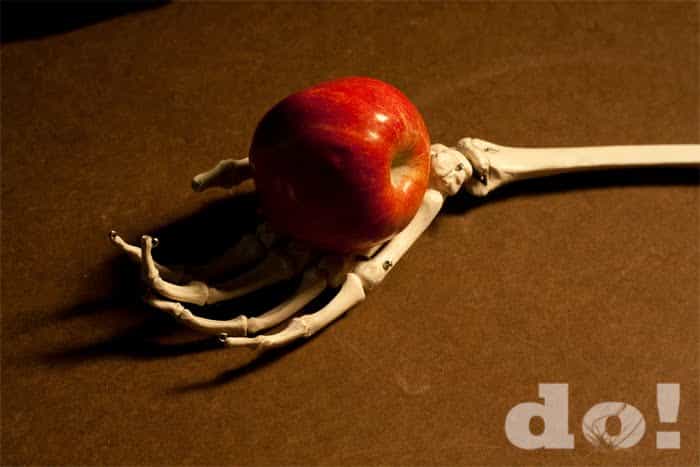 Before | Original
After | Edited
Grunge. | Dirty never looked so good!

08 January 2011 • 5:58 pm | Rexburg, Idaho
Canon Rebel XS | 50MM | F/ 5.6 – 1/30 | ISO: 800 | EV: 0

This was a fun shot to take. Josh asked me to tag along with him because he needed a photograph to paint and I was the one with camera. Josh had to have certain objects or requirements for this assignment so he pretty much set everything up, I was just the camera man. However, I was making suggestions of what he could do and this skeleton hand came into the picture was about when we were both about out of ideas of what could be in the shot. What seemed like a throw away shot ended up being a favorite for both of us.

Editing:

A lot of the editing I did in this photo was mostly to help Josh out as he went to paint it. I took out certain details or added some in because he can only paint what is in the photograph that he prints and turns in for approval by his teacher. I cooled down the tone of the photograph by adding more blue back into it. I adjusted the exposure on the apple in a couple different areas. Brightened the bones. Removed all the metal pins in the hand that can be seen in the original photo. Added a vignette. Cropped to an 8×10 which was then used for the photo reference in the painting.
Before | Original